News > The Zero Emission Electric LCV Changing The Face Of Deliveries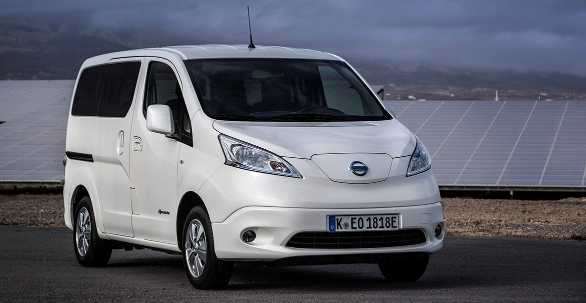 Installing a 40kWh battery into the Nissan e-NV200 has extended its range by 60% and made it safer and easier to drive. This new generation of 100% electric vehicle produces zero emissions and maintains the same cargo capacity. Nissan have produced a real game changer in the LCV market.
Nissan is one of the vehicle manufacturers committed to helping businesses and consumers achieve cleaner air for the future. Delivery vehicles in particular can have a huge impact on air quality, especially in congested cities.
Two versions have recently been introduced into Europe, both with the larger battery, which gives the LCV an extra 100km of range on one charge. The van version is what you would expect, a quality build with 5 doors. They have also made a seven-seat passenger version, which will be known as the Evalia. The Evalia is a first in Europe, as there is no other 100% electric seven-seater vehicle available in any of the countries.
The different models also have varying amounts of high-tech features. These include a reversing camera, an intelligent key, the ability to connect to Bluetooth, and a navigation system that is fully integrated. All the information needed, such as battery level and energy use, is clearly displayed within the vehicle, but can also be tracked remotely with the Nissan Connect EV app. This also has the option to log driver reports digitally, and to make adjustments to common features like the climate control.