News > The Nissan LEAF Open Car Concept Car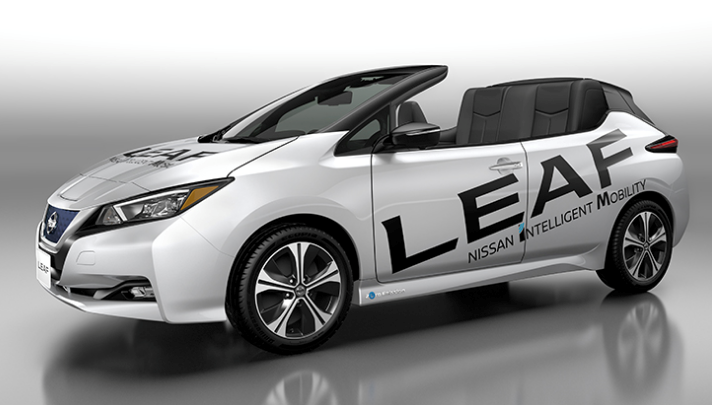 To celebrate having sold 100,000 electric vehicles in Japan, Nissan unveiled the LEAF Open Car. Although it was shown to about 100 company executives and government officials, there are no plans for Nissan to put this model into production. The group met to discuss forming a 'zero-emission society', so the LEAF fitted in perfectly with the agenda.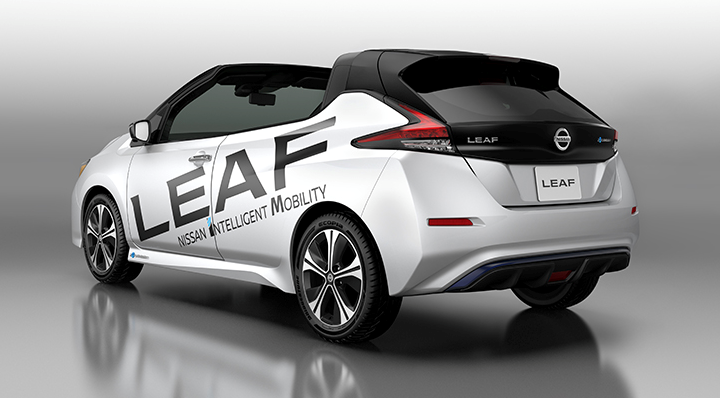 Although the car was just for show, and you will not find it in your Nissan showroom, there has been much debate over it. Nissan have not released many details, so we must presume the differences are just what you can see. It only has two doors, for instance, but it does still have rear seats. The hatch does not appear to be affected, but there are varying views as to whether it's a convertible or a full time open car. There doesn't seem to be any sign of a top, and Nissan have not said if there is a removable covering. Its name would suggest there is not.
It appears to have all the traits of the new 2017 LEAF, including the same enhanced longer range, the ProPILOT driver assistance system, the e-Pedal, and ProPILOT Park. Over 320,000 Leaf have been sold since its introduction in 2010, would its popularity mean a convertible LEAF would also be a popular option? It partly depends on where you live, in some of the warmer climates there is no doubt Nissan would not have a problem selling the LEAF Open Car.