News > The New LEAF, The Icon Of Nissan Intelligent Mobility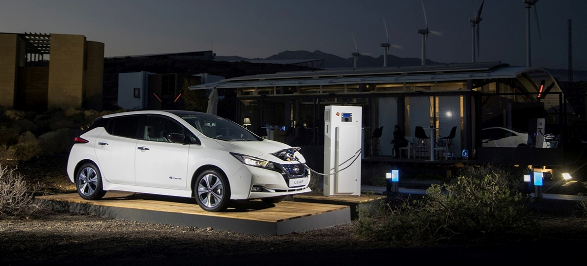 When the new Nissan LEAF was introduced to Europe, in just 90 days there were orders for more than 12,000. It's now the best selling electric vehicle on the planet, has a range of 270km in a combined environment of city and highway, but can mange 415 km of city driving on a single charge. As well as reducing the anxiety about battery levels, the new Leaf has several other new innovations, the ProPILOT being just one of them. This advanced driver assistance helps to provide a safer and more comfortable ride.
When they held the Nissan Electric Ecosystem Experience on the Spanish island of Tenerife, they also showcased the newer version of the e-NV200 100% electric van. As with the LEAF, the systems have been greatly enhanced, and now the van can manage 280 km without needing a recharge. The increased battery power does not mean a physically larger battery or that the cargo capacity of the van is affected.
Nissan do realise that extra infrastructure is needed to cope with the large number of electric vehicles now on the roads. They have been involved in expanding the outdoor network of charging points, which they hope to increase by 20% over the next 18 months. In Europe alone they have already helped to install over 4700 quick-chargers across the countries they operate. They are working with local administrators and businesses to make sure that electric car drivers have maximum convenience.