News > THE ALL-NEW NISSAN QASHQAI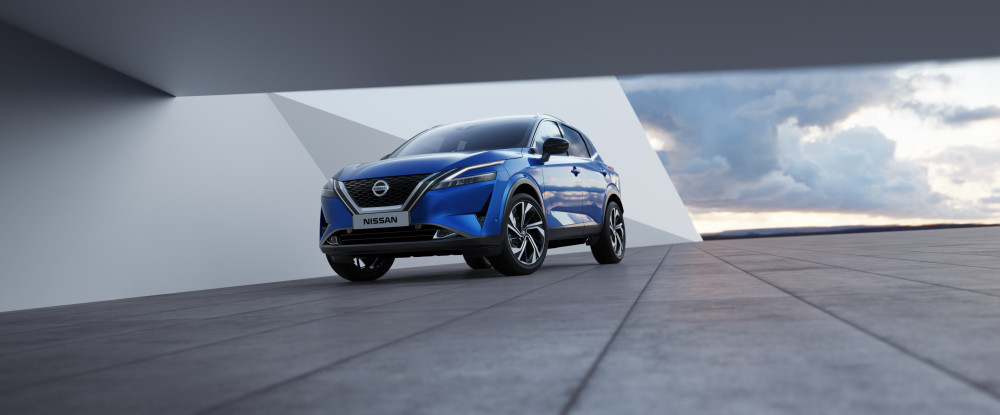 This month marks the opening of order books in Europe for the all-new Nissan Qashqai. The third-generation crossover is being offered for the first time with a special launch version names the Premiere Edition.

On the local front Nissan South Africa has confirmed that this latest generation Qashqai will be hitting our shores later in the 2021 financial year, keep an eye out on the William Simpson social channels for further updates regarding its arrival.

The Premiere Edition will focus on offering all of the new technology available on the Qashqai range with many features normally reserved for more premium segment offerings.

"As part of the Nissan Next Transformation Plan in our region, we are excited to welcome the new edition to the Qashqai family later this year. Fourteen years after creating the crossover segment, we are confident that this model will be a game-changer. This pioneering model will be in South and Sub-Saharan Africa in the latter part of the 2021 Financial Year for both regions, respectively, and we are looking forward to a completely renewed design inside and out, innovative technologies and electrified power on our roads," said Stefan Haasbroek, Nissan South Africa Marketing Director.

The new Qashqai brings a redesigned exterior and interior. Inside one finds a new infotainment system using a 9" TFT screen, this is paired with a 12" TFT screen replacing the traditional dials in front of the driver. This is also complemented by a 10.8" heads up display which will over varied information such as speed & navigation details right in the eye-line of the driver.

Other new technologies available in the new Qashqai include a wireless charging pad, wireless Apple CarPlay® and a total of 4 USB charging ports to keep everyone's batteries full! The Premiere Edition will also be available with the next-generation ProPILOT system offering even more driving assistance systems to make your life even easier. At night, new LED matric headlights offer high tech beam technology, allowing you to see further away than ever before. These new headlights also offer an adaptive system that picks up when another driver is approaching your vehicle, this allows the headlight beams to adapt their area preventing other drivers from being dazzled when they pass you.

On the exterior side of things, the Premiere Edition will be offered in several two-tone colour options to give each one a more distinct look. These will allow customers to choose between a black or grey roof depending on what body colour they choose. The Premiere Edition will also come standard with unique 18-inch alloy wheels and integrated roof rails. To open up the interior it will also feature a panoramic sunroof with a powered sliding blind.

On the powertrain side of things, the Qashqai is powered by a 1.3 turbo petrol engine combined with a secondary battery system to create what is known as a mild hybrid setup. This allows for an extended start/stop system and a boost of torque under acceleration. This system is being made available for both manual and CVT transmissions.

"To give customers of the all-new Qashqai the chance to embrace and enjoy its combination of striking design, convenient and intuitive technology with dynamic, efficient performance, the Premiere Edition Qashqai is a compelling package. Those first customers of the new Qashqai will be turning heads wherever they drive the new Premiere Edition model and we are confident it will more than live up to their expectations," said Arnaud Charpentier, Vice President, Product Marketing, Nissan Automotive Europe.