News > The All-New 2017 Nissan Micra Revealed – Simply Revolutionary
2017 Nissan Micra Revealed – Simply Revolutionary
The trusted and compact Nissan Micra has always been the favourite on the safe and reliable spectrum but not necessarily on the sexy and sophisticated side – until now.
The all-new 2017 Nissan Micra had to stand up against the favourites in the subcompact segment and does so with world-class technology, ample legroom, overall space and exceptionally low emissions on the road.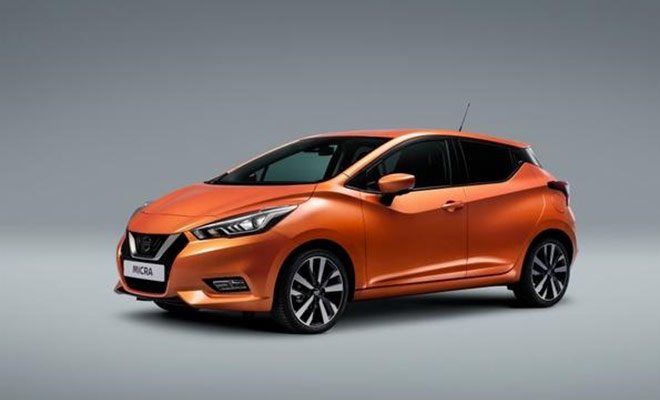 The new Nissan Micra has been pegged as, "…revolutionary – [raising] expectations for what a hatchback can, and should, deliver to its customers." Says Nissan CEO, Carlos Ghosn as he unveiled the truly remarkable new Micra.
An Advantageous Alliance with Renault
This latest generation marks the fifth iteration of the Nissan Micra and the first Nissan model to be built in one of Renault's French factories – marking the Micra as being more economical to build for European customers – and hopefully that saving travels to the South African shores.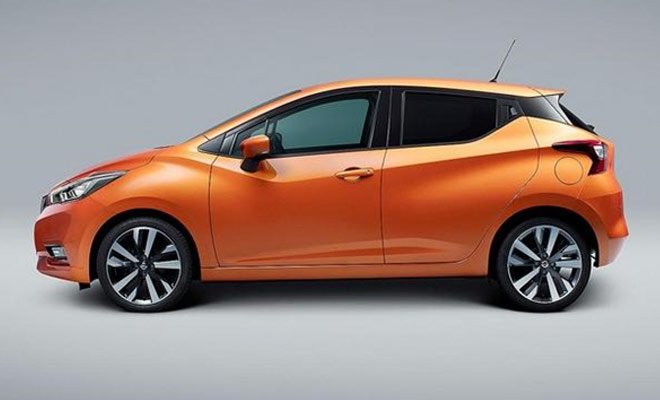 2017 Nissan Micra – No Longer Frumpy
It feels like the old Micra, although a fantastic car, is sort of the frumpy nerdy girl in a classic 90's film – and the new Micra is after the makeover – same reliability and great personality – just looking completely different!
Nissan expects, as do we all, that the vastly updated interior and exterior design (possibly borrowed from the Sway concept released in 2015 at the Geneva Auto Show, will attract a whole new customer base and you can see why. The interior has received an incredible amount of technology placed at your fingertips and, "…the latest Micra reinforces Nissan's position as a leader in automotive design," says Nissan CEO, Carlos Ghosn.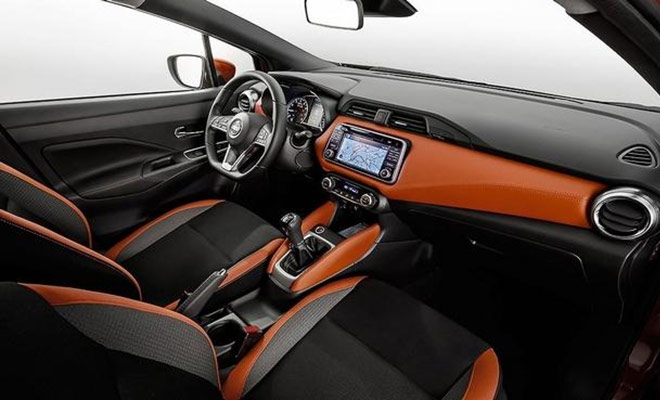 2017 Nissan Micra Interior & Exterior Features
The new Nissan Micra is said to be wider, lower and longer than its ancestors meaning that the interior space is said to be one of the best in its class. Bigger dimensions means better technology, which includes:
Lane departure warning signals
Traffic-sign recognition
Emergency braking
Blind-spot warning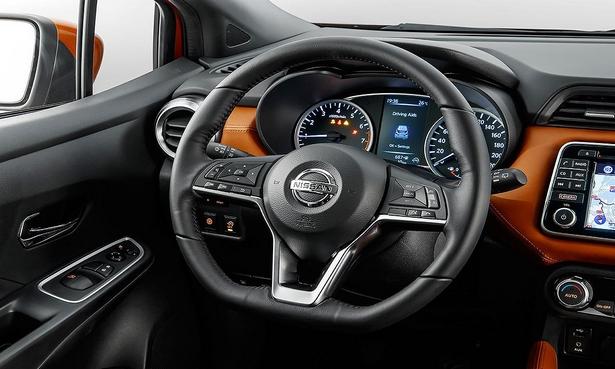 And many more unique driver-assist technology usually found in higher-end variants and will be found even in the basic model of the new Micra. Safety is important but so is driver comfort and entertainment, so they've packed the new Micra with a 7-inch touchscreen, satellite navigating and an Apple CarPlay smartphone connection for hands-free access and connectability.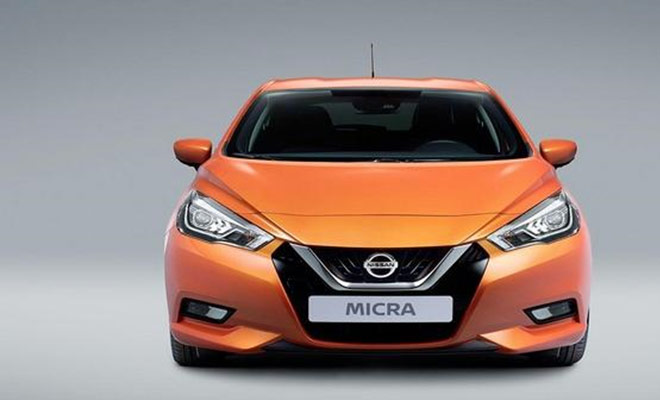 New Nissan Micra Engine Specs
Although Nissan hasn't released any official stats on the emisions, they have said that due to better aerodynamics, the new Nissan Micra will have improved fuel economy and emissions than ever before. Plus they are going to reintroduce a 1.5-litre 4-cylinder diesel engine option to the Micra range alongside the following engines:
9-litre 3-cylinder TURBOCHARGED petrol engine
0-litre naturally aspirated (i.e. normal) petrol variant
With so much to offer, the New Nissan Micra is going to be one of Nissan's most anticipated releases in the near future!
Want to know more or to be kept in the loop on the 2017 Nissan Micra? Contact us today!