News > Red-Lined Motoring Adventure prepares for Dakar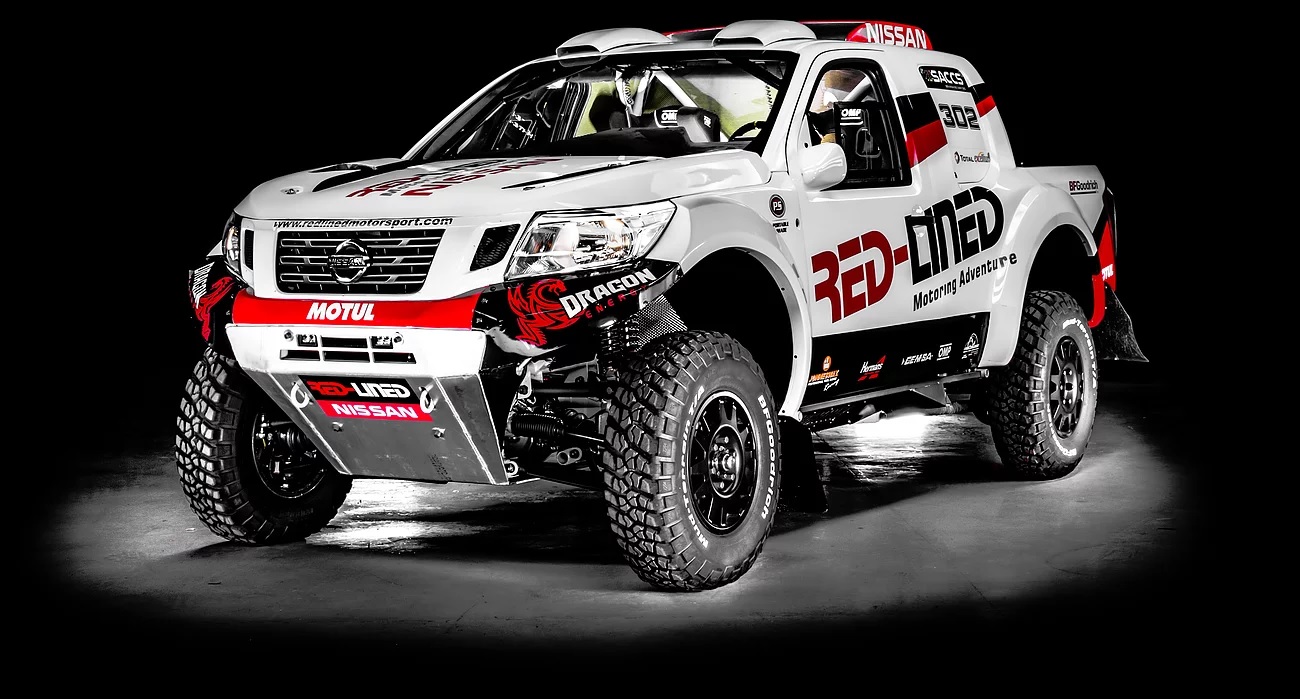 Extreme competition – the 2019 Dakar bringing together leading rally riders and drivers worldwide.
PERU – South African built T1 Nissan Navaras, Red-Lined Motoring Adventure is preparing for the exhausting 2019 Dakar rally in January in Peru.
The Dakar is an off-road rally race that will be bringing together the leading rally drivers and ventures around the world. Amateur competing teams will be racing alongside professionals having the chance to experience one of the world's extraordinary adventures. Racing would be enjoyed with either a car, quadbike, truck or a truck.
The race began in 1977, previously known as the Paris-Dakar, with the following motto: "A challenge for those who go. A dream for those who stay behind!"
An official marketing partner with Nissan South Africa – Red-Lined Motoring Adventure. Focusing on producing off-road race cars as well as trucks that are being marketed and sold worldwide. The 2019 Dakar Nissan entries are purpose-built T-1 Dakar Navaras fuelled by a VK50 engine.
Certainly not an average production race team. The Red-Lined gives Nissan an experimental advertising platform which brings a whole new and energised feel through corporate occasions. In addition to the design, development and manufacturing of world-class custom Nissan motors. Additionally Red-Lined also provides driver, navigational and technical training to its international consumers whom compete in World Cup and international events, and of course the Dakar.
"When we go to Dakar and other international races around the world, we go with our customers," said Terence Marsh, CEO of Red-Lined. "As much as we build our T1 Nissan Navara race cars to compete on the international stage, we are a private organization and are by no means a factory team trying to take on the top teams."
Marsh says that Red-Lined customers are typically influential and wealthy businessmen, with a great sense of adventure.
"Our customers are in it for the journey, for the adventure and for the people they meet along the way," said Marsh. "The result is merely a by-product of the journey. Once customers get involved with Red-Lined, their spouses, children, friends and businesses all end up joining the Nissan family as they purchase Nissan vehicles for their personal and business use."
In recent years Red-Lined has had six cars competing in the Dakar. Five were successfully finished. This impressive team has competed in 84 Dakar stages and finished 82 of these stages.
2019 – The team will be having three cars on the starting line. Teams will be mixed with members from Germany, Dubai and South Africa. The German team will be a family team – father and son pairing of Jurgen and Max Schroeder. The Dubai team will be consisting of Thomas Edward Bell, team owner and driver for Sabretooth Motoring Adventures in Dubai, together with his mate and navigation expert Patrick McMurren – first team ever from the UAE to race in Dakar's T-1 (the top) class. Another team will consist of two Indian businessmen from local South Africa: driver Shameer Variawa and navigator Zaheed Bodhanya, together with Bell and McMurren theirfirst appearance in this extreme event.
Contact:
Karen Van Wyk
Red-Lined Motoring Adventure Marketing
karen@redlined.co.za