News > Nissan Qashqai - 10 Years Later & Still the Leader of Crossovers
This month marks ten years since the Nissan Qashqai crossover entered the market – and Nissan is celebrating in style with media activities taking place across Europe.
The Beginning of a Revolutionary Vehicle
The reason Nissan has reached this 10-year mark is due to the Qashqai being the model that pioneered the world-renowned crossover.
10-years ago, there was no such thing as a vehicle that successfully combined the practicality of the SUV with the size and performance of a compact hatchback. But today, we have the crossover – all thanks to Nissan.
The Qashqai came into being in 2002, but not as you would expect. During the development process for what was then supposed to be the new Nissan Almera, the creative team decided to change tack and went back to the drawing board to create a car that was truly coveted by buyers.
The Nissan Qashqai was an instant success when the first-generation of cars went on sale in February 2007. Almost 100,000 were sold across Europe before the end of the year.
The Qashqai Today
It has now been 10 years since the first Qashqai went on sale in 2007, and the popularity of this pioneering vehicle has only grown. Today, more than 2.3 million examples have been sold in Europe alone, making it the continent's best-selling crossover.
The Qashqai has won over 80 awards, 19 of which recognise it as "Car of the year."
"When the Qashqai launched in 2007, it was unique in the market place," said the chairman of Nissan Europe Paul Willcox.
"It has remained as the number one crossover because it has stayed true to its original ideals, and because we have innovated and consistently added technology through the life of the car."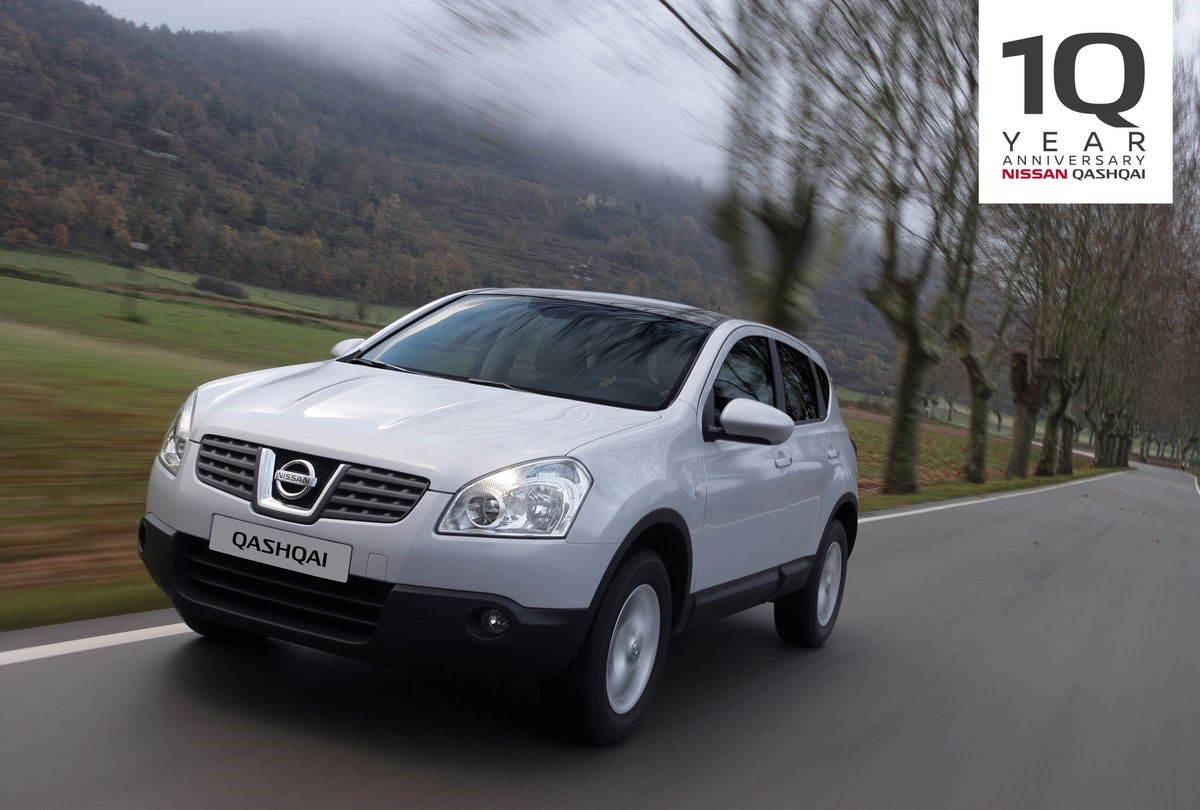 But even after all this success Nissan is not sitting back and are continuously thinking of ways to improve their famous design with additions such as the Around View Monitor, and their 360-degree parking camera technology which was added in 2010 with a number of other enhancements. 4-years later, in 2014, Intelligent Park Assist was integrated with the launch of the second-generation Qashqai.
Nissan has clearly changed the vehicle market in Europe and South Africa. In these 10 years since the Qashqai was launched, even though almost every other automotive brand has a Qashqai rival, Nissan remains at the top of our charts.
With many more concepts and designs in the pipeline, Nissan is set to become the most desirable Asian brand – not just in South Africa – but on a global scale too.