News > Nissan X-Trail – the 3rd Best-selling Car in the World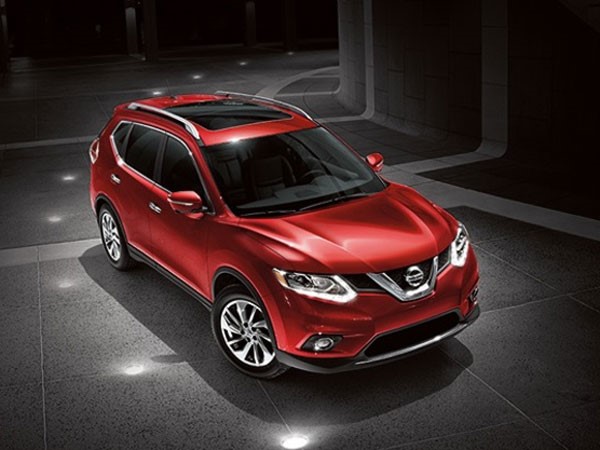 The beginning of 2017 has produced huge winners – and a few losers – in global passenger car sales. Shooting to the top of the top-selling car list, Nissan's X-Trail (aka the Nissan Rogue in USA) grew 23.4% to shoulder its way into the world's top three best-sellers, coming just behind Toyota's evergreen Corolla, which remains in the number two slot, and Ford's F-Series, which is leading the way.
The general opinion on the all-new Nissan X-trail is that it outclasses its predecessor both in the looks and performance-versus-weight departments. Designed to mirror the popular Nissan Qashqai in looks, the X-Trail is similar in appearance, but performance-wise, this Nissan is in a league of its own. Offering a choice of 2 wheel, 4 wheel or All-Mode drive, the X-Trail is suited to be capable both on and off road. It also offers good fuel economy and a lot of safety features for an added sense of security. With its new design, increased boot space and class-leading passenger room this is undoubtedly the Best Nissan X-Trail ever built. All variants have a big advantage over other SUV rivals when it comes to safety, with some of the most advanced passive and active automotive safety systems currently available coming as standard.
William Simpson is one of the few Nissan Mega Dealers – along with Nissan Cape Town - across South Africa that offers a wide range of Nissan vehicles. We have a number of Nissan X-Trail for sale, and have X-Trail Specials.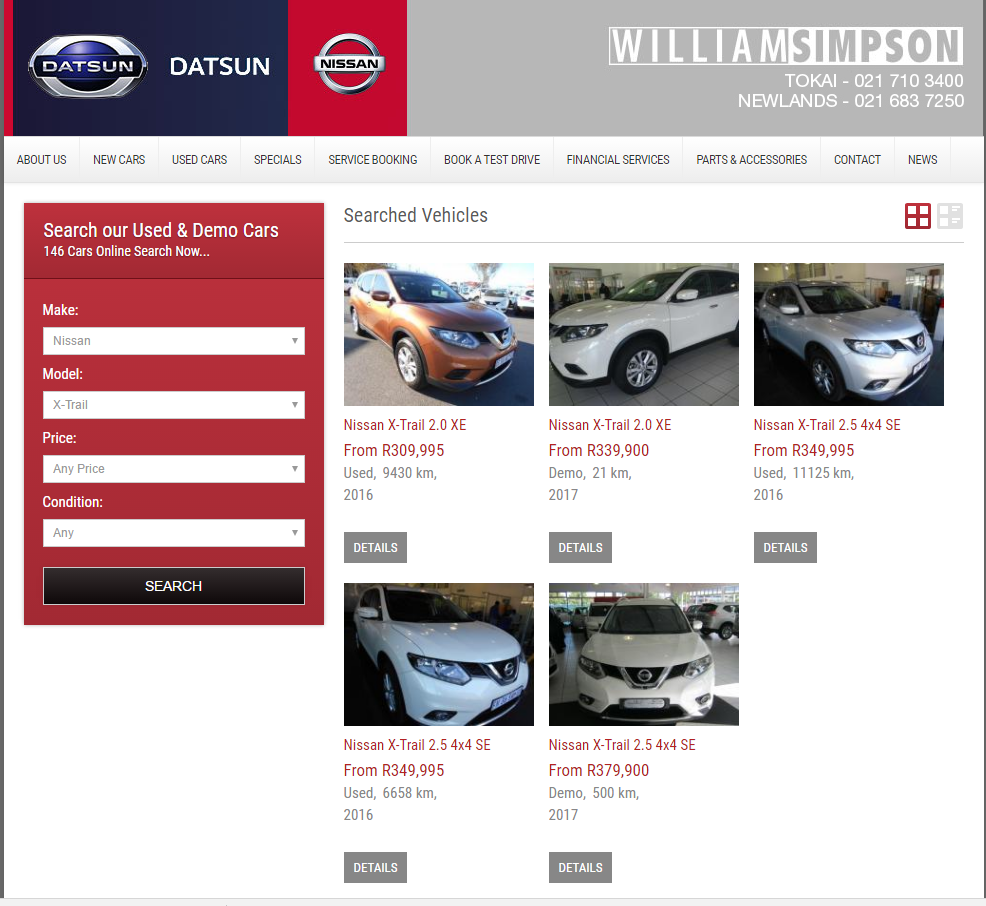 That's right, you can get the third top-selling cars right here at William Simpson Nissan Cape Town. Across Cape Town, we can find and deliver a new or used Nissan X-Trail for you to test drive or demo, to ensure you have peace of mind when deciding on which car to buy. Our motto is "Sharper pencil – Better Deal" so you can rest assured that you will be getting the best deal when buying your X-Trail from us.