News > Nissan Wins Gold at IPSOS Awards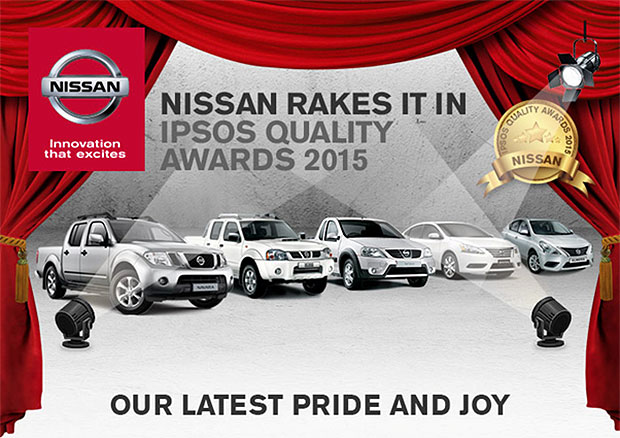 The recent IPSOS Awards cemented that the 2015 Kinsey Report affirmed...Nissan's release of their latest line-up has cemented Nissan as the automotive leader for Top Quality products and impressive commitment to manufacturing vehicles that make your life easier and your driving experience more exciting.
What vehicles won top awards? Check out this impressive list of winners:
Nissan Sentra - Gold Award winner for Top Sedan
Nissan Sentra - Best New Volume Passenger Car
Nissan Hardbody (Petrol D/Cab) - Best New Light Commercial Vehicle
Nissan Navara (Diesel D/Cab) - Won Gold for Most Improved Light Commercial Vehicle
Nissan Almera - Won Gold in the Small Sedan Category
Nissan NP200 - Won Platinum for the 3/4 ton category for Consistent Excellence
Nissan promises to push the boundaries in innovation and design to create high-quality vehicles that set the bar for all other automakers, becoming the leader in the automotive industry.