News > Nissan Rogue Trail Warrior debuts at 2017 New York International Auto Show
Nissan Rogue Trail Warrior debuts at 2017 New York International Auto Show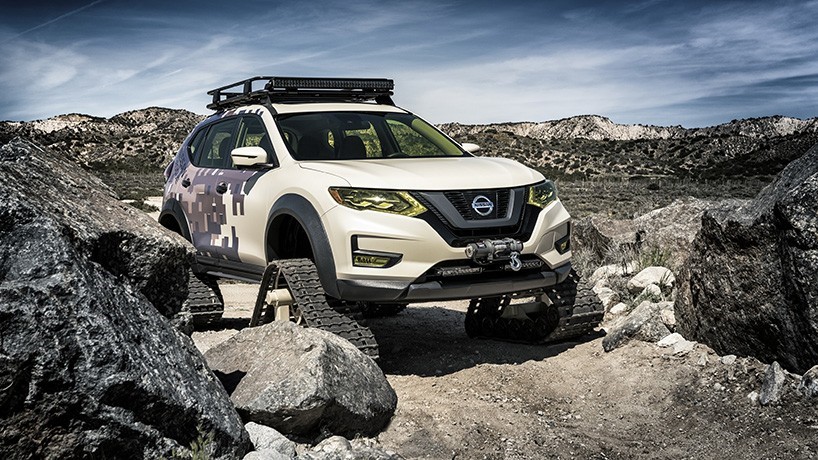 The first thing that comes to mind when looking at the Nissan Rogue Trail Warrior, is that it is what the lovechild of a tank and a Nissan SUV would look like. This special Rogue Warrior Trail Project is one of a number of unique takes on Nissan's best-selling Rogue crossover which we know as the X-Trail in South Africa and Europe, created exclusively for the 2017 New York International Auto Show.
Two things that stand out the most on the Rogue Trail Warrior is the exterior design - a combination of a custom camouflage body wrap, khaki-painted tracks system and military-style yellow glassworks – and the snow/sand tracks. The tracks are DOMINATOR® Tracks, from American Track Truck, Inc., and are 48 inches long, 30 inches high and 15 inches wide. These monsters replace the Rogue's regular wheels and tires, with the suspension and wheel wells modified to fit the track system. Furthermore, all drivetrain components, including the 2.5-liter DOHC 16-valve inline 4-cylinder Nissan powerplant and Xtronic transmission, are standard factory issue. Rated at 126 kW and 237 N.m of torque, the engine is more than enough for climbing harsh terrains.
"This new Rogue Trail Warrior adds a new dimension to family adventures with its snow/sand tracks, gear basket, winch and camo paint," said Michael Bunce, the vice president, Product Planning, Nissan North America, Inc.
"If you want to stand out from the crowd during a day on the slopes or the beach, this is the vehicle to take."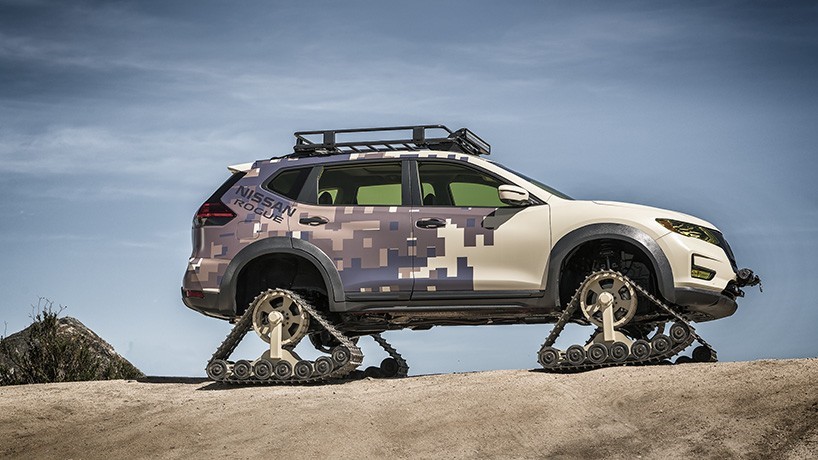 The 2017 Nissan X-Trail
The Nissan X-Trail has had three straight years of sales growth since the introduction of the completely redesigned second generation for the 2014 model year. Available in both petrol and diesel with a choice of manual and automatic transmissions there is a perfect model for you.
Contact us to book a test drive on with your sales executive now.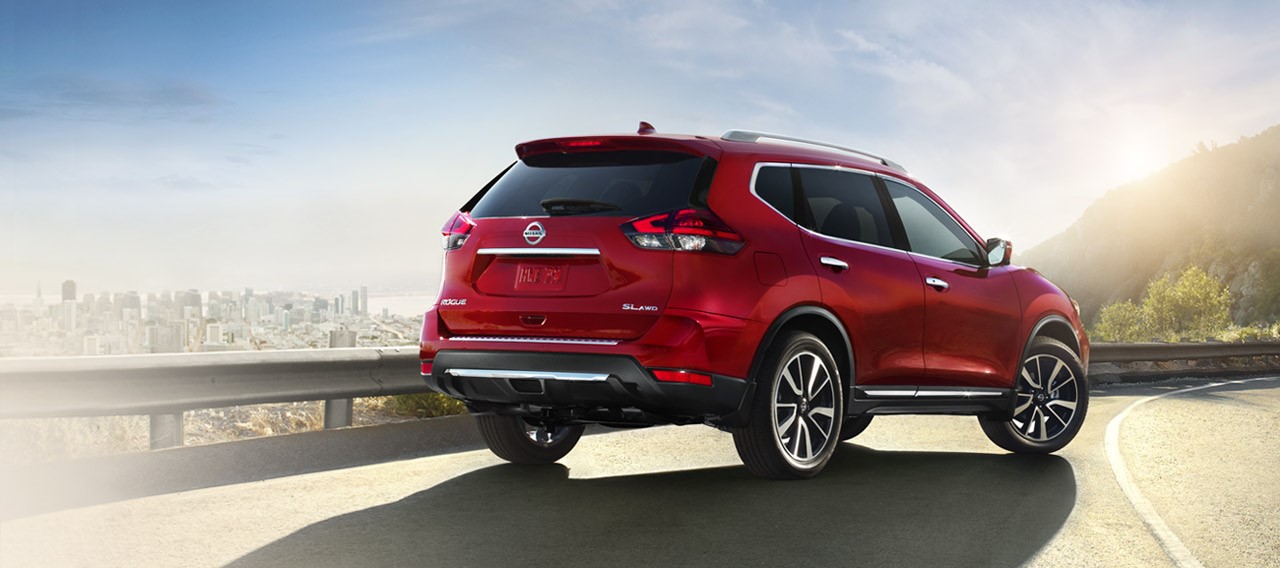 About William Simpson
William Simpson is one of the few Nissan Mega Dealers across South Africa that offers a wide range of Nissan vehicles alongside Datsun. If you want a test drive, demo or to buy it outright but can't get to us, we will find a way to get it to you. For more information, contact us on: 021 710 3400 or send us an email: tokai@williamsimpson.co.za.