News > Nissan Reveal Plans for Fully Autonomous Cars
William Simpson are always striving to bring you the very best that Nissan and Datsun have to offer, and yet again, Nissan are at the forefront of technological advancements with their newest plan to bring fully autonomous and electric vehicles to the general public and not make it an elite or select group that will be able to benefit from Nissan's breakthrough vehicle technology.
The head of advanced product planning for Nissan Europe, Richard Candler, was interviewed about the early lead that Nissan has achieved in electric vehicles. He provides details as well as future plans to enhance this lead, in autonomy and personal connectivity.

Q1 – What is the definition of a fully connected car?
Richard responded briefly with "autonomous, connected and electric." A man of few words but powerful none the less. A fully autonomous, connected and electric car would be the very definition of 'connected' through personal connectivity and reduction of carbon footprints across the globe.
Q2 – When can we expect a launch?
As far as the launch date goes, he responded with it being an answer to traffic jams and overall saying that by 2020, cars should be able to drive themselves in any circumstance.
Q3 – Will it be affordable?
It is a great idea and fantastic for the future of the automobile and every day struggles of traffic, however, realistically, is this something that we would all be able to afford by 2020?
Richard divided the answer into two. One being the smart phone solution which he claimed to be the inexpensive method, and the expensive solution being the black-box. He then continued to explain that overtime, these techniques and capabilities will become more and more accessible to the general public.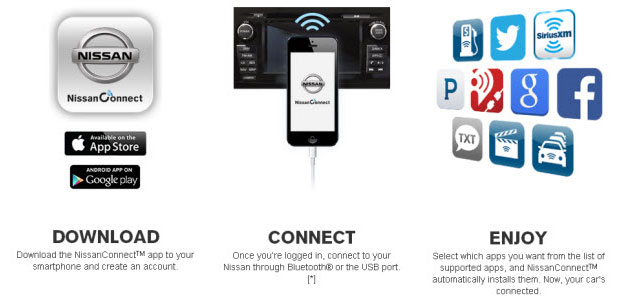 Q4 – What Connected Car services can drivers expect?
The final question was asked surrounding the actual connected-car service and what it actually is. He continued by saying that they have full connectivity over their EV's (Electric Vehicles).
This system reveals where the charging points are in relation to one's location. Not only charging points will be shown, but also Google searches and TripAdvisor, because the customer is really interested in connectivity when there is a direct link to motoring costs and their experience, according to Richard.
Therefore the focus is on the charging stations and traffic jams but also insurance-based telematics. This is a very exciting future for Nissan, William Simpson and the future of driving experiences. We will be watching carefully to see its progress and continuation of Nissan's lead on autonomous, electric and connected vehciles.
Even though autonomous vehicles are a thing of the future for now, Nissan is on the road to making it a reality. Stay in the present and have a look at our Nissan range or contact us today to book a test drive!
*We like to give credit where credit is due, thanks to Automotive News Europe as the source of awesome content.