News > Nissan partners with Cheetah Centre in South Africa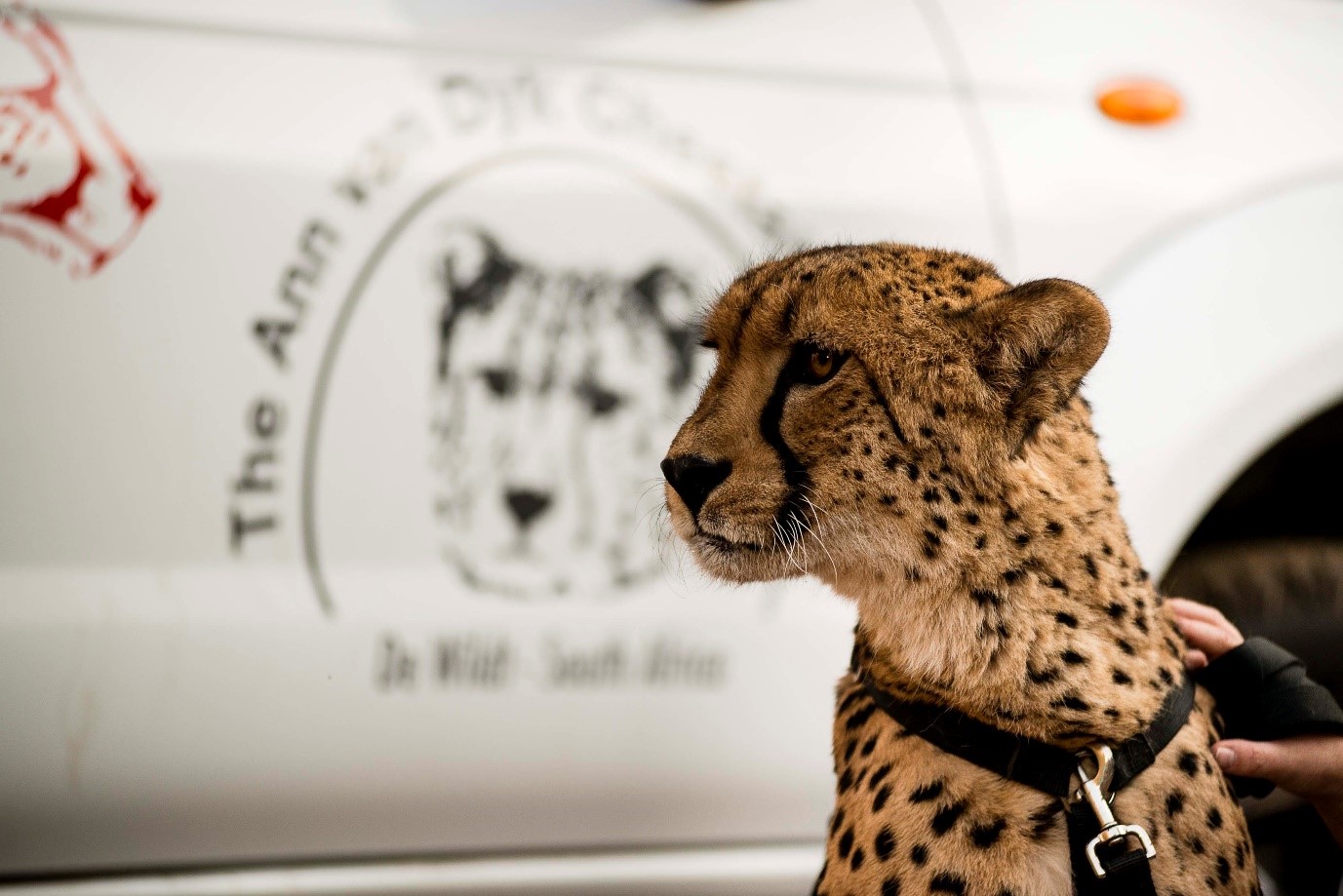 Nissan has donated an NP300 pickup to the Ann van Dyk Cheetah Centre in South Africa as part of an ongoing initiative to help ensure the fastest animal on land is still around for many generations to come.
The Cheetah Centre has played an important role in the preservation and protection of cheetahs and wild dogs over the past 46 years. It currently looks after 115 cheetahs and relies on sponsorships, tours and adoption programs to subsidize its conservation projects.
By donating a new NP300, Nissan will help the centre to run its daily operations more smoothly and allow for its team of animal ambassadors headed by "Yeats" the cheetah, to travel for school visits in a reliable, secure and durable vehicle.
Due to circumstances at birth, Yeats had to be hand-raised to ensure his survival. He has been visiting schools since 2011, helping to spread the message of conservation and creating an understanding of the need to protect cheetahs and other vulnerable cats.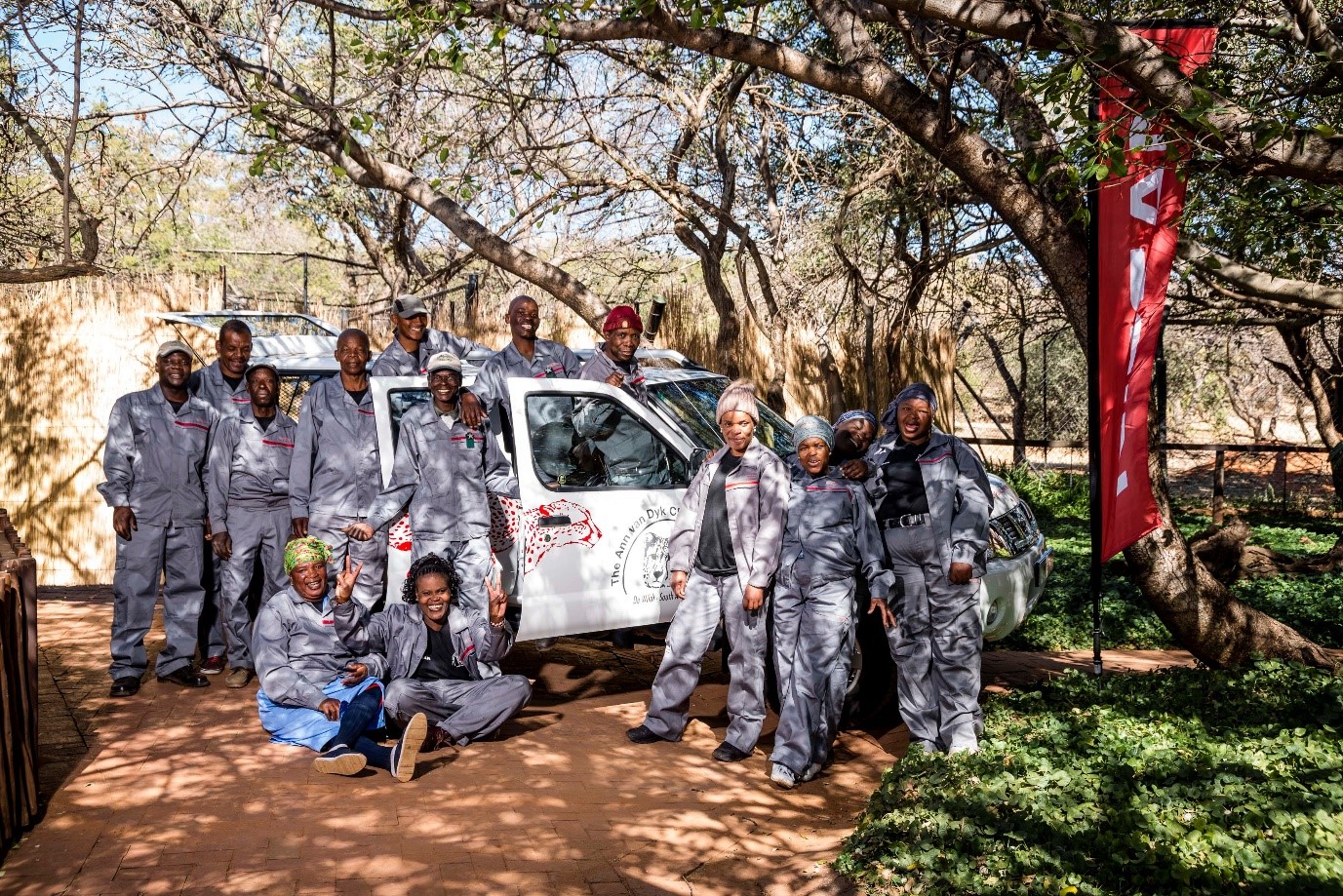 Like the cheetah, the Nissan NP300 also has a rich legacy in South Africa. Over the years it has developed a formidable reputation as a rugged, reliable African pickup, making it the ideal choice for transporting the animals to various locations. Built with extra-strength tailgate chains, a double-skinned load box and tailgate, pull-up type tailgate opener and sturdy cargo hooks, the vehicle has become a workhorse of choice across the continent.
Nissan attached a special enclosure to the donated vehicle to keep Yeats secure while traveling.
Nissan will also contribute to five local school visits a year. These visits will enable the Ann Van Dyk Cheetah Centre to go into communities to educate the public about its work and create the opportunity for children to learn from ambassadors like Yeats.
Finally, Nissan will assist with branding upgrades to various areas of the centre.
"Although the Ann van Dyk Cheetah Centre is world renowned for its conservation efforts, partnering with Nissan will increase our visibility and ensure the longevity of our education and conservation programs," said Rita Groenewald, education officer at the Ann van Dyk Cheetah Centre.
Caring for the environment has always been a priority for Nissan. Last year the auto manufacturer partnered with the Pilanesberg National Parks Rhino Protection Initiative, donating a Patrol 4x4 to the Initiative to assist it in reaching those areas of the National Park which are more difficult to access, and in so doing help to protect its rhinos.
"We appreciate the importance of projects like the Ann van Dyk Cheetah Centre," said Xavier Gobille, managing director of Marketing and Sales at Nissan Africa. "We hope that through our support, the centre will be able to continue its outstanding work in protecting the legacy of these incredible animals."
Nissan first became involved with the Ann Van Dyk Cheetah Centre last year when it obtained naming rights to the "Nissan Charity Cheetah Karting Day," which raised the most money since the event's inception. Based on the success of this event Nissan decided to start building a more fruitful and lasting relationship with the Centre.
"We are proud to be aligned with Nissan as it shares our passion for environmental education," said Groenewald. "Nissan's support will enable the centre to grow and we look forward to a long, successful road together."
To get your hands on your own Nissan NP300 follow these links to our latest William Simpson NP300 specials.