News > Nissan LEAF Drivers Game Day Experience!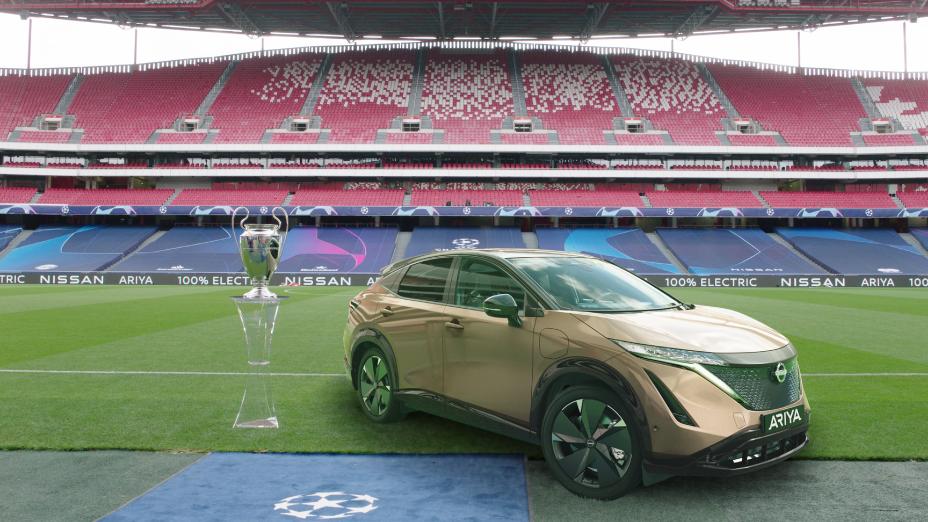 A lucky group of LEAF drivers get an electrifying socially distanced game day experience!
Due to the current state of affairs at the time, fans could not attend this year's game. Nissan then set up a drive in cinema for 50 Nissan LEAF owners who would park in formation facing a giant screen, allowing them the experience of watching the game, while maintaining safe social distancing.

Other attendees included the purchaser of the 5000th LEAF sold in Portugal, and, Nuno Gomes, UEFA Champions League legend who would attend a private meet and greet. Fans would even be offered a photo opportunity with the trophy.
"For six seasons now, we have been electrifying the UEFA Champions League Final," said Gareth Dunsmore, Vice President for Marketing Communications, Connected Car Services and Customer Experience at Nissan Europe. "This year, we felt even more motivated to add to the excitement of the event.
The Nissan Ariya electric crossover will also be revealed at the final where the new brand logo will be featured. Nissan EV Drivers save more than 500 000 tonnes of CO2 every year.