News > Nissan Group of South Africa and WITS join hands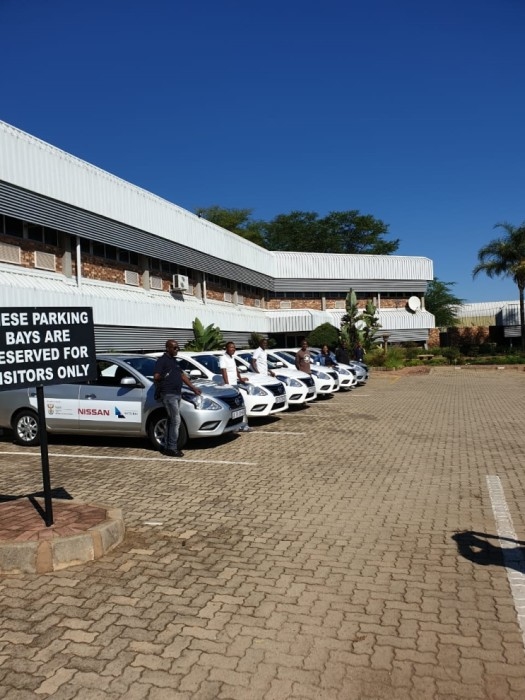 Nissan Group of Africa joined forces with the University of Witwatersrand Reproductive Health and HIV Institute

WITS RHI employees conducting COVID-19 screening in Hammanskraal, Soshanguve, Ga-Rankuwa and other areas north of the city now have 12 Nissan and Datsun sedans available to them curtesy of the Nissan Group this week. This programme will run until early may or as long as deemed necessary by the national government.
Shinkichi Izumi, Managing Director of Nissan Group of Africa, says: "Nissan Group of Africa is committed to President Ramaphosa's call to fight this disease. We adopted the DoH project in Gauteng North as this is where most of our employees and their families reside, and we believe that a comprehensive screening programme is key in combating this disease and to offer support to fellow residents in north Gauteng".
To encourage residents to be screened or get the necessary information they need, these vehicles have been visibly marked with DoH, Nissan or Datsun and WITS RHI branding.
Dr Gloria Maimela, Director of Health Programmes at WITS RHI says: "WITS RHI is funded by the US Government through PEPFAR-Centers of Disease Control (CDC), and we support the Tshwane Health District to roll out HIV/TB treatment at grassroots levels in the communities of Tshwane. Joining the fight against COVID-19 is a logical result of our activities to fight communicable disease," adds Dr Gloria Maimela, Director of Health Programmes at WITS RHI."
Various community forums and platforms will be used to inform the public of the available screening time and venues. An SMS system is also being used by Nissan to share valid information with employees during this time.
Izumi adds: "Even though our manufacturing plant in Rosslyn is not operational at the moment, we are busy with various projects to tackle this disease, and we will share more information in due course. However, the safety of our employees and associates is a key priority, so our operations will remain closed in line with the lockdown regime".