News > Nissan Gripz the Crossover Market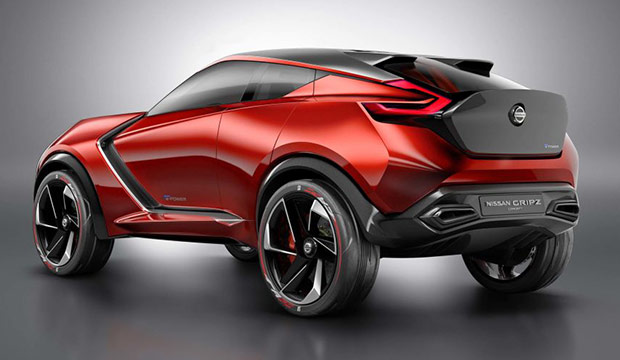 Nissan introduced the world to the sports car styled compact crossover concept vehicle called The Gripz, at the 2015 Frankfurt Motors Show this September and the staff at William Simpson Nissan couldn't be more excited!
The Nissan Gripz is an attempt by one of the world's leading car manufacturers to entice passionate sports car drivers over to the compact and practical crossover, by bringing the excitement and striking styling into the crossover class.
For instance, the Nissan Gripz V-shaped grille is said to be inspired by rally cars and racing motorcycles; and is Nissan's hint to how they plan to style their vehicles in the future, by bringing fun into more formal vehicles.
With regards to Nissan's forward thinking approach, to compact SUV vehicles such as the Juke, Nissan's Chief Performance Officer, Trevor Mann says, "We are the crossover leaders and we are always thinking about what's the next step."
Key Features of the Nissan Gripz Concept
V-motion grille inspired by the Nissan 240Z rally car
Strengthened & lighter Carbon frame
Cameras embedded in the headlight area for trip recording
Curved front & rear lights
Floating roof with an upward curve of the C-pillar
Moulded bucket seats
Door pulls shaped like racing bicycle saddles
22" wrapped high-pressure Bridgestone tyres
Efficient hybrid petrol-electric "Pure Drive e-Power" engine
The Gripz concept vehicle illustrates Nissan's design philosophy of 'emotional geometry' and their dedication to innovation that excites!
Although the Nissan Gripz is still a concept, you can test drive any of the Nissan's from our extensive Nissan Range or one of our Nissan Specials we can do a demonstration at your premises for your convenience. Chat to William Simpson Nissan, the Number 1 Group from Cape Town through to Kuils River and Somerset West when buying a new, demo or pre-owned Nissan.