News > Nissan global headquarters welcomes special guest!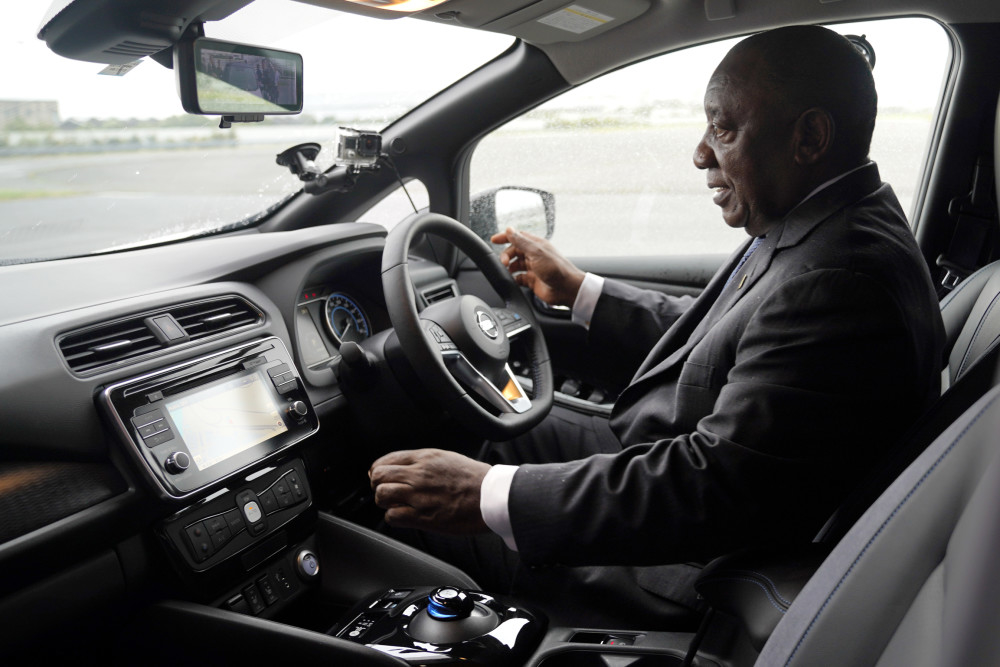 Nissan global headquarters welcomes special guest!
The president of South Africa, Cyril Ramaphosa, paid a visit to Nissan's global headquarters at the company's Oppama Plant in Japan.
The Nissan Group of Africa announced in April that it will be continuing its investment in South Africa and deepening the Nissan and South African relationship.
Shinkichu Izumi, the Managing Director for Nissan South African said that Nissan's R3bn investment in locally producing the new Nissan Navara was a hallmark in ensuring sustainable employment, equity, and growth, and to deepen the relationship and investment with the government.
The history between Nissan and South Africa stretches back to the 1960s and is still going strong today. Nissan has always been a close partner of South Africa, and the company sees the country as a key strategic partner to enhance the continent's financial service sector. The sector is a leading manufacturing base and meets all the continent's needs.
Automotive Value Proposition
The International Organisation of Motor Vehicle Manufactures ran a study that uncovered that Japanese manufactures with operations in South Africa produce over 50% of all vehicles in Africa! Nissan's strategy for growth in Africa aims to put the company in the position of the top three car brands by 2020, as well as being the leading manufacturer and exporter of vehicles.
15% of Nissan's global production comes from South Africa, and the Navara's production will establish Rosslyn as a light commercial hub while providing support to Nissan within the continent and beyond.