News > Nissan Frontier Attack Concept Breaks Cover!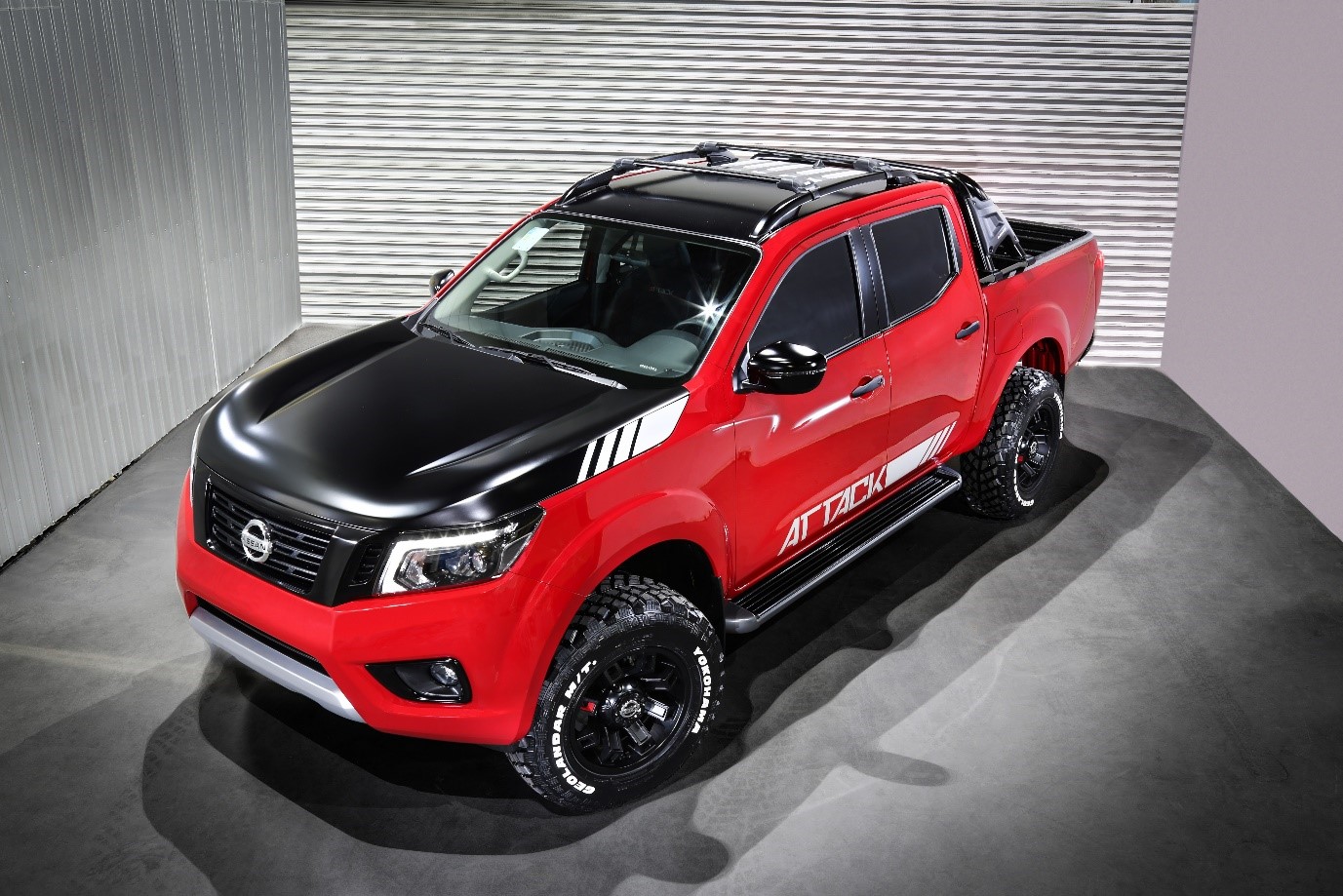 For all those bakkie fans news comes from Argentina at the Buenos Aires Auto Show 2017. This mean bakkie concept is called the Nissan Frontier Attack!
The Nissan Frontier should look familiar to many as it is the South America name for Navara in SA but much like us here it seems the Nissan Design Centre in Rio de Janeiro love nothing more than a pumped up bakkie with extra attitude.
The basis for the Frontier Attack is a double cab Navara 2.3 diesel which we see here in SA along with a 6-speed automatic to keep things comfortable in the toughest of situations.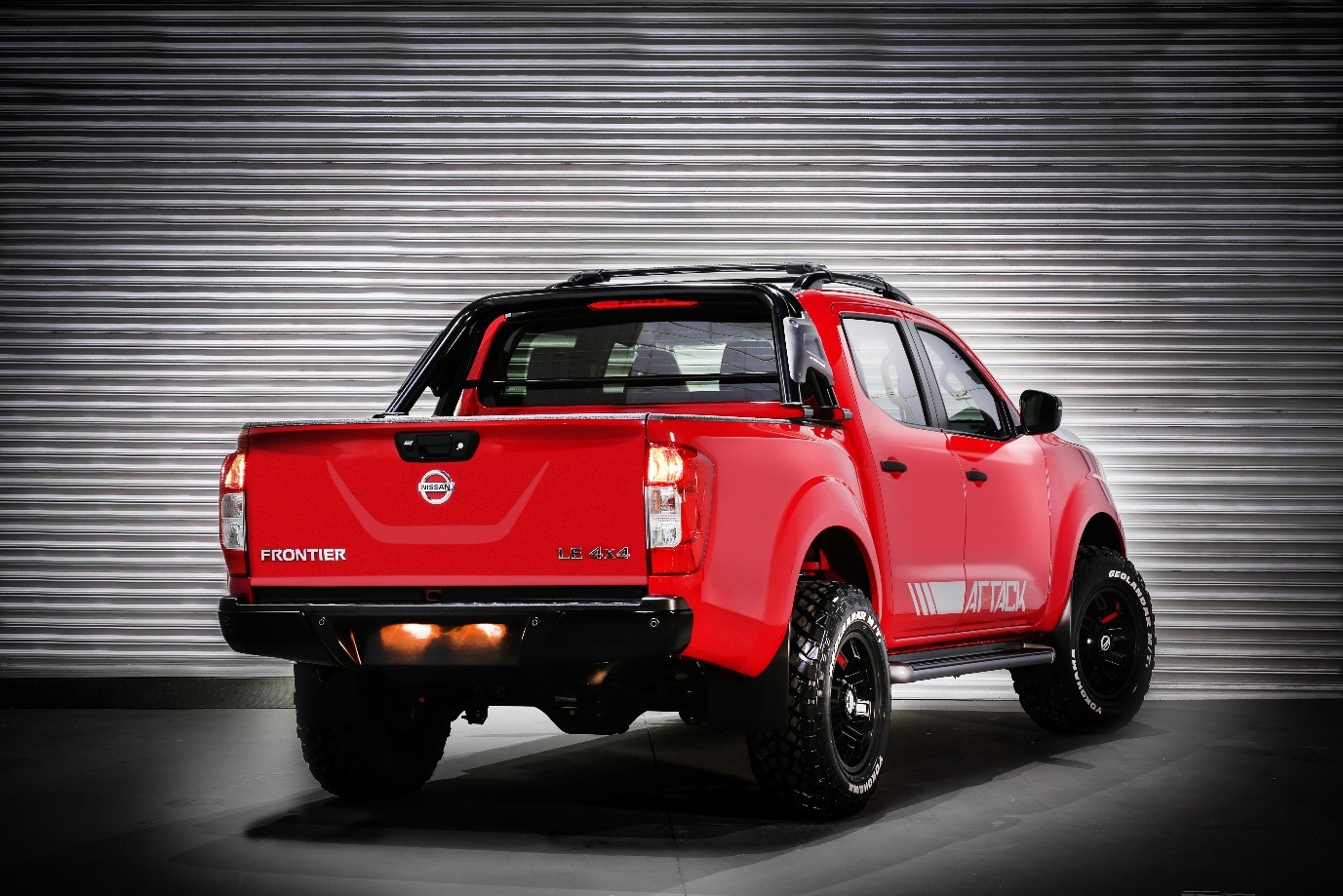 From there they chose the vehicle's base colour as a classic Nissan red then added various black touches around the vehicle, the bonnet, roof, grill, side mirrors along with some new aggressive rims and tyres give the Navara an in your face look especially when backed up with a 40mm lift kit to ensure maximum performance when "the beast" as its come to be known take things off the beaten path!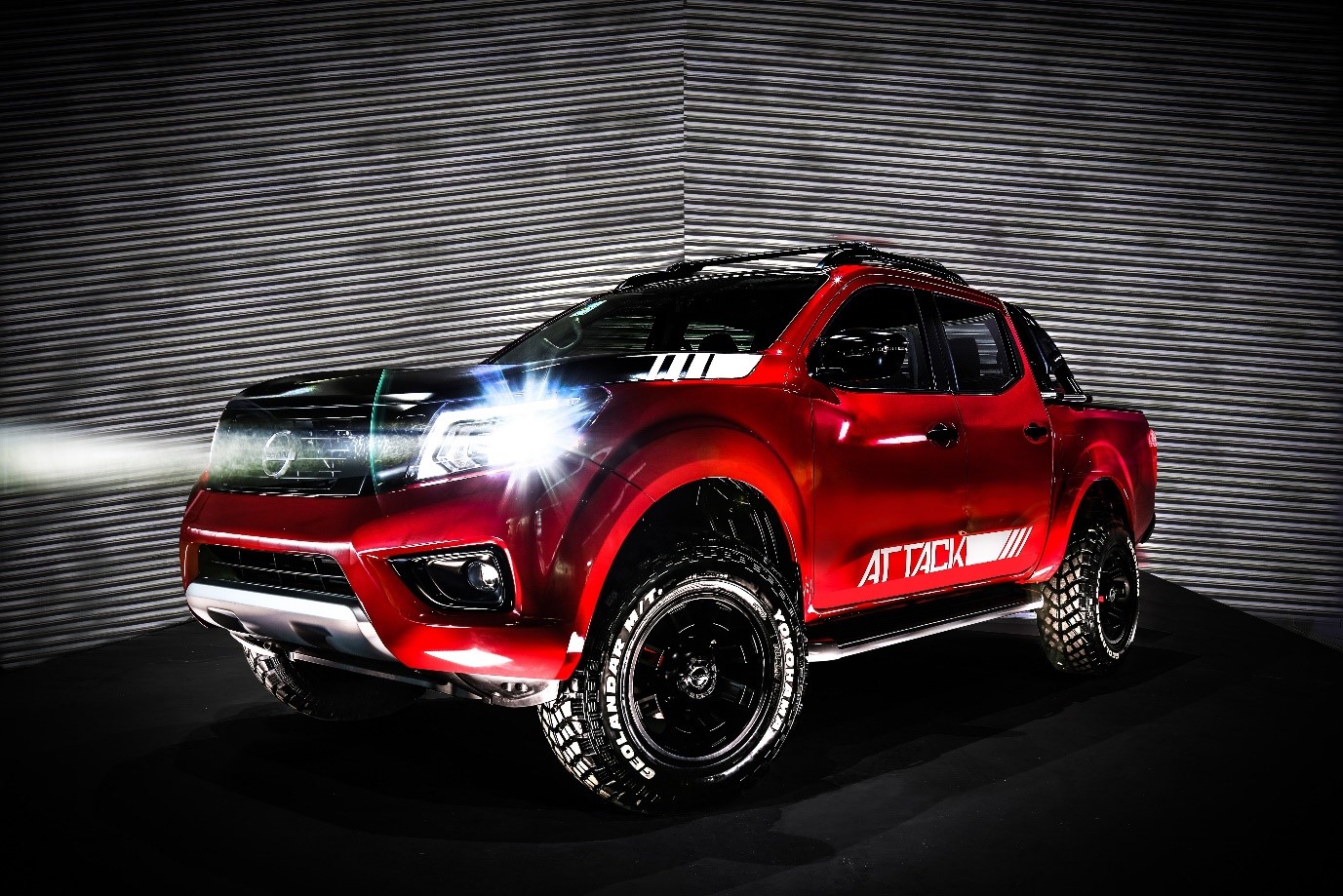 Rounding off the look are black masked headlights, running boards, blacked out rear bumper, some white decals and in the interior red trim pieces and custom black leather seats complete the look of this cool bakkie which certainly give us some ideas as to what we can do with our own Navara's here at home in SA.