News > Nissan at Smarter Mobility Africa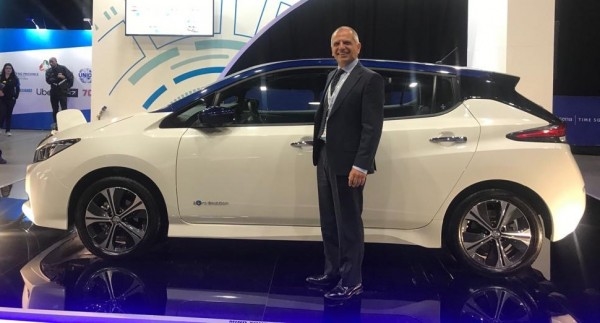 Nissan was a proud participant of the Department of Transport's Smarter Mobility Conference that was held in Gauteng during the first two days of October. The event brings leaders from business and governments together to discuss the transition to electric and how smart mobility can be accelerated.
Smart mobility has already been adopted by some major cities in the world, and the time has come for emerging markets to invest in their transportation infrastructure. Smart cities are a catalyst for social and economic development, especially where technology has been used to deliver a quality service that is environmentally friendly and leads to a better quality of life.
The World Bank has reported that "a country's growth of measured gross domestic product is directly reduced by poor public transport infrastructure". Markets are now required to rethink their transportation systems and look into new ways of providing transport that doesn't cause damage to the environment.
Nissan, as a pioneer in the automotive innovation space, joined other original equipment manufacturers (OEM) at the summit and was the first OEM to debut an electric vehicle into South Africa with the Nissan LEAF in 2020. Now, the latest model of this electric vehicle supports Vehicle-to-Grid technology (V2G). Nissan Energy also uses second life Nissan LEAF batteries and solar panels to generate sustainable power.
Kabelo Rabotha, Marketing Director of Nissan South Africa says, "Nissan is committed to its sustainable goals. We have worked with Filadelfia School in the community of Soshanguve to improve its access to reliable electricity and increase its use of renewable energy."
Nissan is always finding ways to contribute to the Electric Vehicle Ecosystem, and in the coming years, it won't even be a question of whether the public will adopt the EV. The National Association of Automobile Manufacturers of South Africa (NAAMSA) found that in 2015, 1.5 million electric vehicles and plug-in hybrids across the world ended up on the road, which is about 0.1% of all cars on the road. This number should skyrocket to 35% by 2040, and the African continent is urbanising faster than any other continent in the world at around 4% a year, compared to the global average of 2% a year. The growing urban population is also causing a strain on existing transport and energy infrastructure.
Co-founder and CEO of Generation.e, Ben Pullen says, "To accelerate the adoption of smarter mobility across the continent, we are launching the inaugural Smarter Mobility Africa summit at the Sun Arena at Time Square on 1 and 2 October 2019."
This wasn't just the first Smarter Mobility Summit, but Generate.e also launched the Electric Vehicle Road Trip Africa (EVRT Africa) where 12 state of the art vehicles are setting out on a road trip from Johannesburg to Cape Town over eight days to show that you can adopt intelligent mobility.