News > Nissan and UP's Faculty of Health Sciences fight COVID-19 with INTUboxes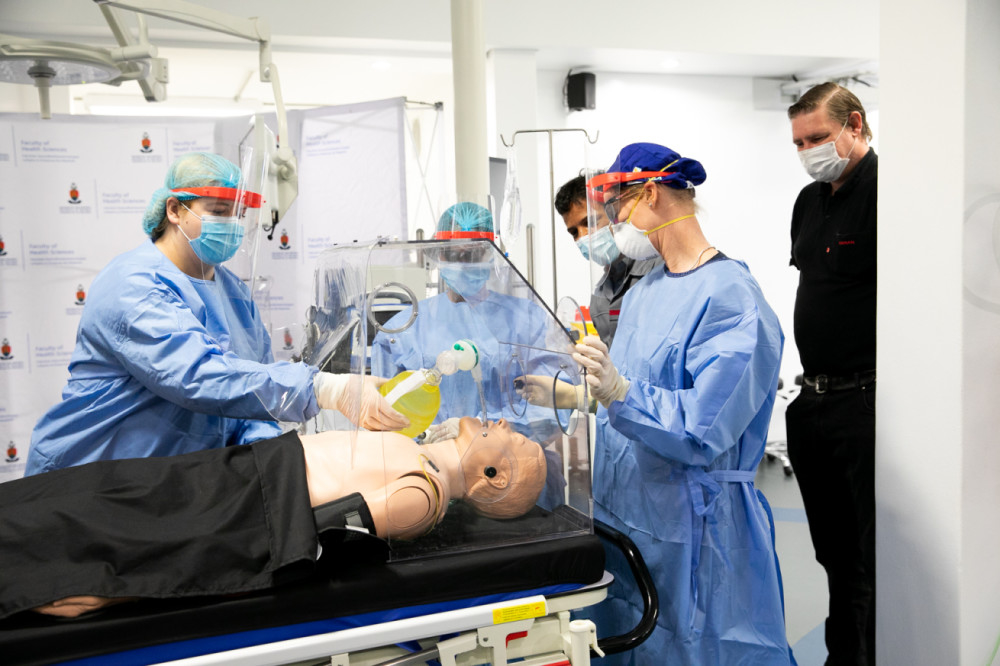 The current COVID-19 pandemic caused a delay when it came to the production of vehicles, especially during the strict lockdown period. However, during this time we can use innovative actions to come together and support the nation. This is where Nissan and the University of Pretoria partnered up to create INTUboxes.

The INTUbox is a transparent vessel-box which was born out of the necessity to protect health professionals when they would have to intubate and treat COVID-19 patients. INTUbox stops droplets spreading to the attending healthcare professionals by keeping them in the box, and lowering the risk of exposure.

At the handover at Prinshof Campus, Nissan together with the University of Pretoria's Faculty of Health Sciences went into detail about how the INTUboxes demonstrate the adaptability from the President's plea that business needs to act responsibly to reignite our economy.

Nissan is proud to say that they act on urgent and dramatic measures to assist with delaying the spread of the virus and standing behind President Ramaphosa's request to support the fight against the virus. Health care workers are at the heart of the fight and continue to show courage and commitment to caring for patients.

15 INTUboxes were donated to the Steve Biko Academic Hospital where they are incubating one patient at a time. The doctors using the INTUboxes have been trained in simulated scenarios. One of the most valuable aspects of the INTUboxes is that they are reusable after cleaning and disinfecting.

Prof Veronica Ueckermann at UP said that with the rising infection in densely populated areas, the INTUboxes have specifically been designed with the benefit of performing an aerosol-generating procedure. The box also has a HEPA-filter exhaust tube which injects cleanliness into the box and clears out contaminated air. Despite the INTUbox being easy to use, the intubation process is still done by a qualified person.

During the lockdown period, Nissan with UP's Faculty of Health Sciences developed three versions of the INTUbox. Nissan has created a programme where one of the cutting robots produces the boxes.

Nissan has also recognised the need to standby its employees and community by researching Personal Protective Equipment options. This is where the INTUboxes were identified and created. By providing the INTUboxes, Nissan, and UP's Faculty of Health Sciences aimed to thank those who are working tirelessly to meet the country's daily essential needs.