News > Nissan's Radical City Makeover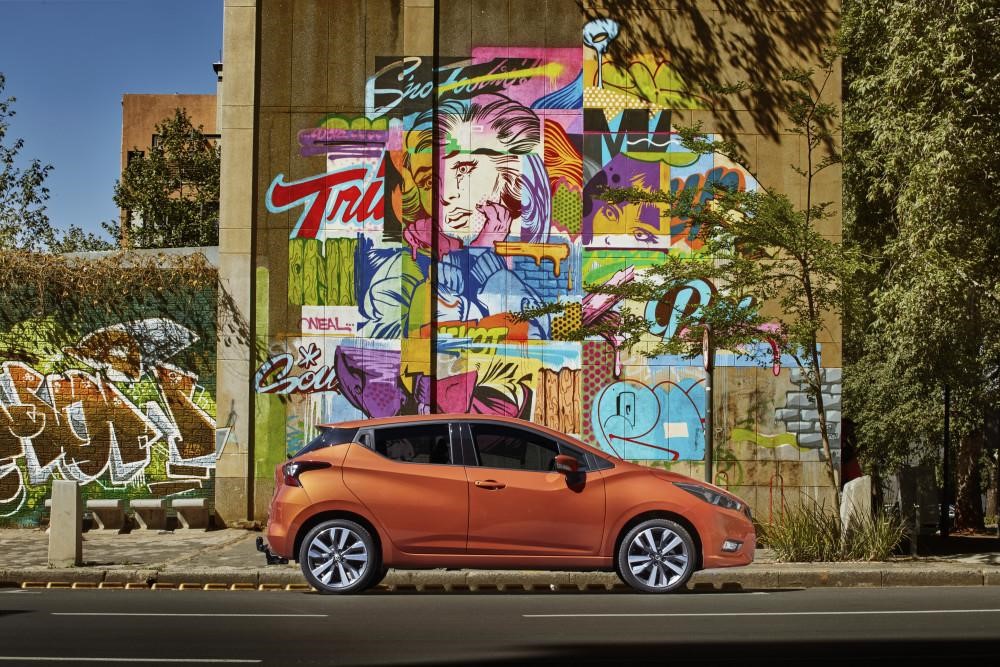 Nissan Cape Town: Moving a little north of Cape Town, you will find Joburg's only gallery dedicated to street art. Established by graffiti and tattoo artist Rasty Knayles (get it…rusty nails) – the City of Gold Festival took over Braamfontein for 7-days and hosted both international street artists and local talent to take the drab city walls to another level.
Nissan pitched in to support the growing street art community by bringing famous artist Isaac Malakkai - Spanish illustrator and street artist, now living in Denmark – to South Africa.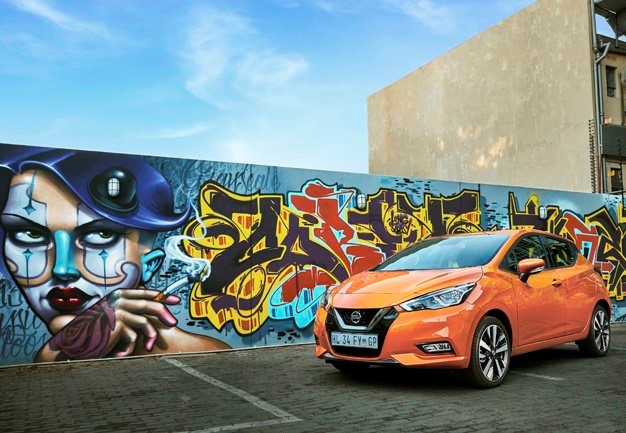 The well sculpted body, bold sharp character lines and the strong character of the Nissan Micra is hard to resist. A brand new model got the special treatment from artist Malakkai as he created an exclusive rendition of a Nissan Micra original.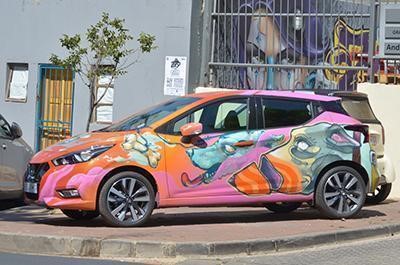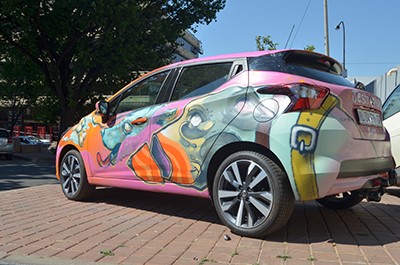 Onlookers observed Malakkai tagging an all-new Micra with a whole new style for the street from 12 to 5pm in Braamfontein on the 7th of October. Live-streaming of the event was supplied by Nissan, so a global audience could join in at the Virtual Street Art Gallery.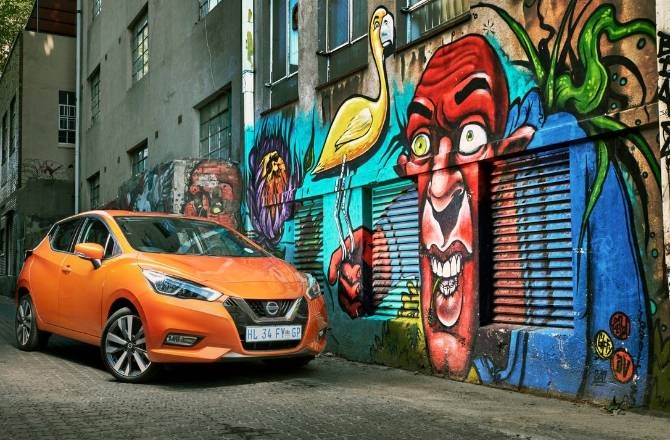 The week-long festival's large walls were painted to give some of the worn out streets an edgy new look alongside film screenings, exhibitions and street tours.
Contact out sales team now to book a test drive in the Nissan Micra and check out our specials page for our latest offers on the range!