News > Margot Robbie Takes the Lead on Nissan's Sustainability Projects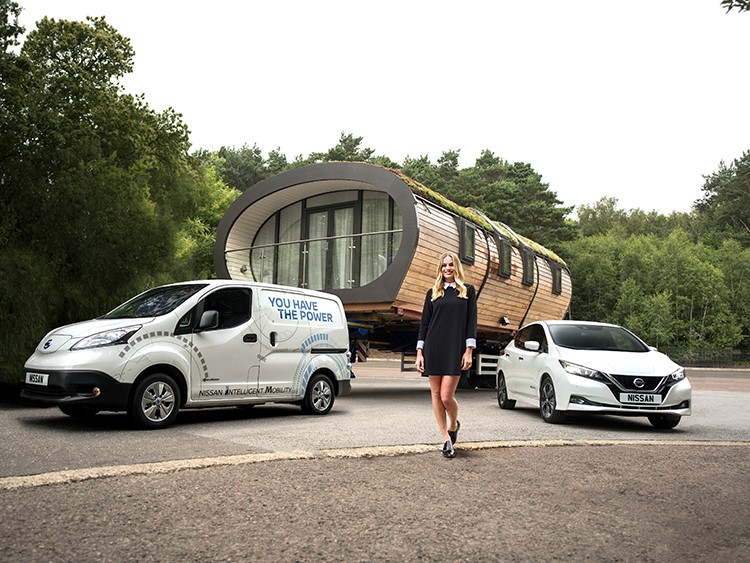 Nissan Cape Town, October 2017 – Margot Robbie has created a new short film to visually show her role as a Nissan Electric Vehicle Ambassador at the 3rd Nissan Futures Event held in Oslo, Norway. She illustrates Nissan's embarking on a journey to change the way we access electricty.
The world is becoming more innovative with electronical technology, but still there are an estimated 1.3 billion people who don't have access to power. Margot Robbie announced at the event that there are three new projects will be rolled out, which aim to harness the skills, resourcefulness and knowledge of Nissan's global workforce, they will be targeting areas who need access to energy as well as disaster relief areas.
Robbie said that: "The world is going electronic, but the sad fact is that so many people around the world still don't have access to a reliable source of electricity at all and that projects such as this one from Nissan has the potential to make a difference to people's lives and help to build a cleaner, safer, fairer future for everyone."
The projects will be individually piloted and assessed starting in 2018 and continuous reports will be given. If these projects prove to be successful, Nissan will potentially expand them. The three pilot projects aim to use the power of electric batteries in ways that go beyond the car and the focus will be on the most disadvantaged communities. This will include:
The building of a micro-grid system that will provide power for the underprivileged communities who do not have access to power which will enable them to have access to education and healthcare.
Equipping a residential building with a solar power system, Nissan xStorage, new Nissan LEAF's for car sharing and vehicle-to-grid technology.
Uncover ways in which Nissan's people and technologies can help in areas that are identified as most prone to natural disasters such as the Nissan e-NV200 van which can be a source of back-up energy when there is a major power cut or energy disruption.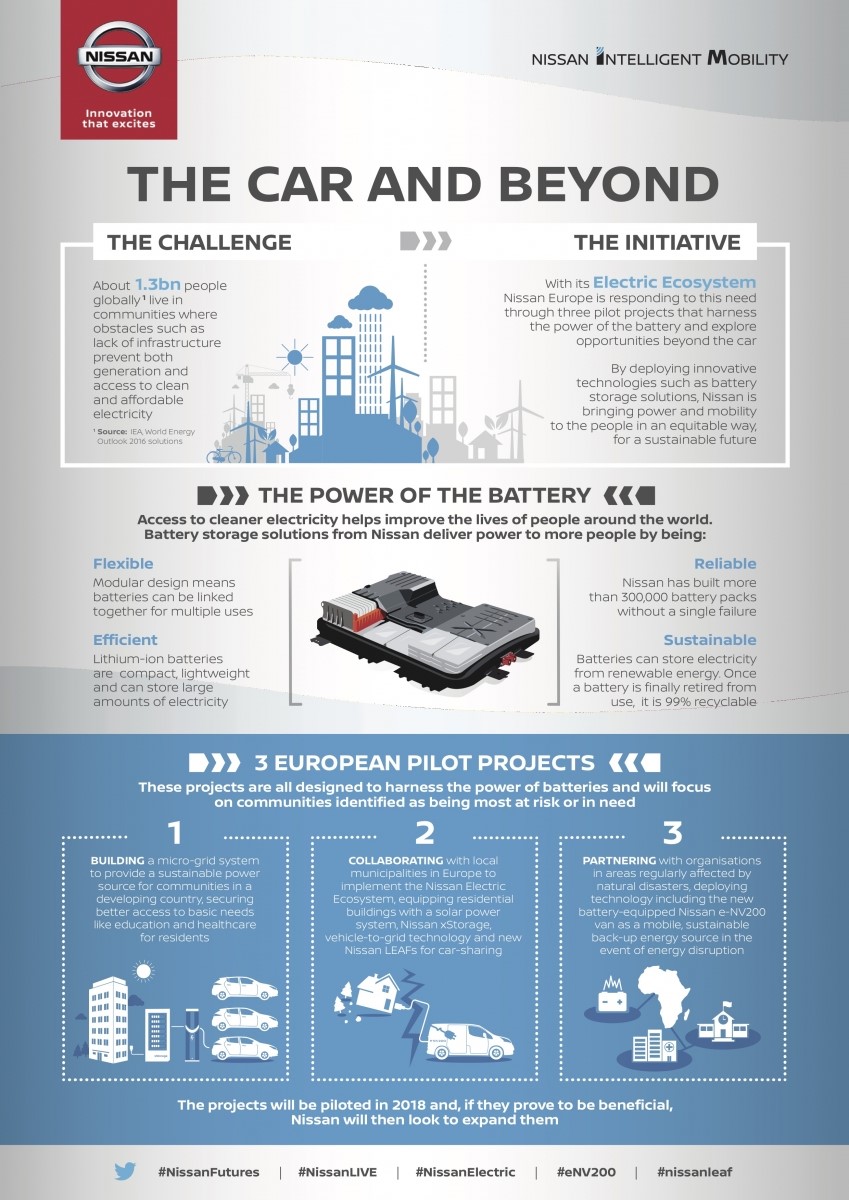 Gareth Dunsmore, electric vehicle director at Nissan Europe said that: "With a rapidly rising, urbanizing global population, problems like access to energy, climate change, and poor air quality all risk getting worse rather than better – unless the world does something to address them." Dunsmore also said that: "It's great to have someone with Margot's passion and profile on board to help us start bringing power and mobility to people in a sustainable and equitable way."
Watch Margot Robbie in the New Nissan Leaf plus the 'Man with an Electric Van' beat a world record and introduce you to the Nissan's Sustainability Project. Watch below!