News > How Nissan Is Fighting the COVID-19 Battle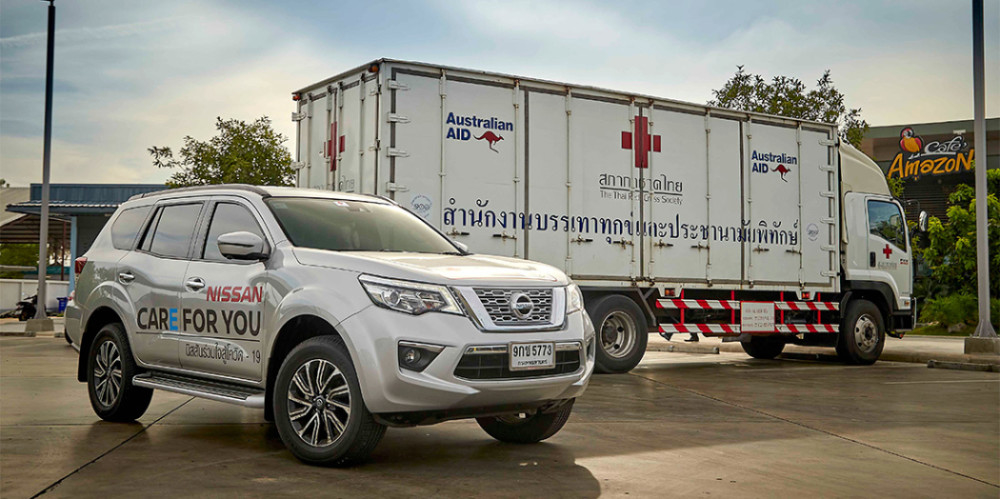 The COVID-19 pandemic has changed lives around the globe as we know it and challenged everyone to do their part to assist in saving lives and helping others. Sometimes it's as basic as wearing a mask and washing your hands, and other times it's being at the frontline like health care workers who risk their lives every day.

Nissan's response to this crisis was to assist in taking measures to protect staff and customers, as well as all members of the Nissan family by changing the way business is done.

Companies around the world have been called to help assist patients, health care workers, and governments in a variety of ways. By using the specialised resources, Nissan has taken its capabilities in manufacturing and transportation, together with time, energy, and skills.

3D Printers
Nissan has used factories all over the world to produce face shields, medical gowns, ventilators, masks, and machines to make masks. These have been delivered to medical institutions and governments to make use of.

Tim Fallon, director of trim and chassis operations at the Smyrna Vehicle Assembly Plant in Tennessee said that it's very humbling to be able to give back to the community. They had the resources, knowledge, and a motivated workforce that all wanted to helo fight the pandemic in any way possible.

Some of the Nissan employees also came up with novel approaches to meet the demand for medical gowns by using packing sheets and a special trim jig tool. The gown was designed using doctors' advice and requests from the government in Kanagawa, Japan.

Working with partners
At the powertrain plant in Barcelona, Spain, the company partnered with various engineering firms and medical institutions to make ventilators. The Resende Plant in Brazil has assisted with repairing ventilators through a parentship with some other carmakers as well.

Nissan's partner in China, Dongfeng Motor, set up a production line to build the mask-making machines that involved working with materials that aren't usually used when it comes to car manufacturing.

In Japan, Nissan joined forces with other companies in signing the IP Open Access Declaration Against COVID-19 where they agreed not to seek compensation for any patents or copyright in connection with activities that prevent the spread of the virus.

Mobility
Lockdown and movement restrictions have caused the safe transportation of health care workers, patients, and medical supplies challenging. As a company that specialises in vehicles, Nissan knew that had to step in and help.

Nissan in the UK launched an initiative that aims to give health care workers with free workers, named "Keeping Heroes Moving".

Andrew Humberstone, managing director of Nissan Motor GB knows that health care workers are under immense pressure and wanted to offer support to make their journeys stress-free and more convenient.

In Thailand, Nissan partnered with Red Cross and started a caravan project where they transport medical supplies and food to communications. In South Africa, they joined forces with local universities to help with the government's COVID-19 screening project and used Nissan vehicles to transport the medical team.

Nissan continues to work with partners around the world as the pandemic evolves. They're changing their approach based on local conditions, and continue to be inspired by the dedication of everyone involved in doing their part in the fight against COVID-19.