News > First class drive comfort with the new Nissan Navara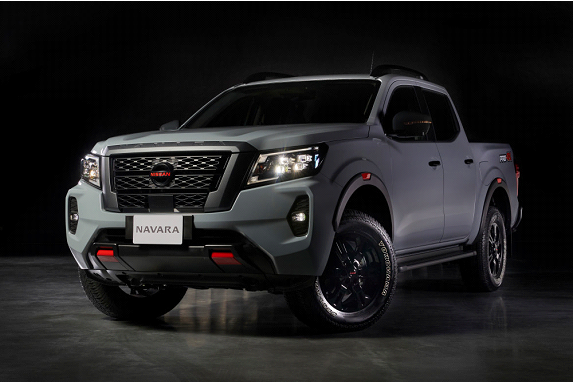 The newly facelifted Nissan Navara has been unveiled and is here to prove that it's here to continue Nissan's legacy in the bakkie market here in South Africa! It's not just a bakkie to get you from A to B it will do so with comfort and convenience built-in making it the best partner for your business or your family able to tackle any task you ask of it.

To increase comfort one now finds more sound softening insulation, a laminated windscreen and front and rear windows. These all combine to a quieter ride and reduced stress for you and your passengers. Also on the gadget side of things, the interior is now equipped with a new steering wheel, a new 8-inch navigation screen and a 7-inch TFT screen further integrating the auto-folding door mirrors.
To increase passenger comfort, the seats front and rear have been redesigned to offer more support changing the various seat cushions and back shapes. As a bonus, the rear passengers have rear armrest cupholders, air vents and USB ports.

"The Navara ushers in a new age of toughness and introduces a new ruggedly bold exterior made for extreme elements; however, one thing that we do not compromise on is the safety and interior comfort of our customers. This bakkie is designed to give you exceptional comfort as your adventure travel and worksite partner, well-equipped to take on new challenges while still offering optimal room and quiet comfort that supports you on any road," said Stefan Haasbroek, Nissan South Africa Marketing Director.
Ride comfort for the Navara has been its forte since the introduction of SUV-like 5-link coil rear suspension. These have now been further improved due to new dual rate springs. These low friction coils offer fantastic road handling and comfort more in line with a luxury vehicle. Combined with engine push start button, intelligent key and dual air-conditioning and multiple USB points, giving the driver and passengers maximum comfort.

The all-new Nissan Navara will be available for sale in the second half of 2021.