News > Only another GT-R capable of filming the 2020 GT-R Nismo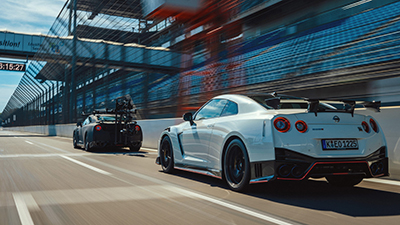 Nissan developed the 2020 Nissan GT-R Nismo to be the peak of the iconic nameplate. For maximum performance, the engine was upgraded, it's aerodynamics further enhanced, and weight was shed through the meticulous use of exotic materials.
When the time came to document the newest Nissan super sports car on the track, there was one problem. How to film it?
Mauro Calo, a professional precision driver and automotive video expert known for his work on big-budget blockbuster movies and automotive TV shows, came to the rescue with the perfect car to chase and film the 2020 GT-R NISMO – another GT-R.
There was no choice as to which vehicle would be able to shoot the fastest and most capable GT-R ever created. The GT-R is the perfect base car to accommodate a camera rig of this type- it has a low center of gravity, adjustable sports suspension and four-seater configuration.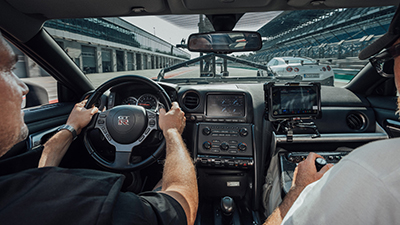 Before deciding on the GT-R, the vehicle of choice for this filming would've been a high-performance SUV. However, the SUV's lack the speed or agility to follow the world's fastest performance cars on track.
"When I started to think about developing a high-performance camera car, I quickly realized that the Nissan GT-R was the only car that would meet my criteria. It has supercar performance, with outstanding all-wheel drive handling and stability. It's famously reliable, and it can seat the team I need to operate the camera system. There were no other contenders said Calo.
Not many GT-R customers regularly use all four seats, but a typical shoot requires a full camera crew. With Calo at the wheel, a gimbal operator, a focused puller and a director can be in the car at the same time – ensuring great high-definition footage of the world's fastest cars at high speed.
With careful choreography planned and coordinated via walkie-talkie, the two GT-Rs chased each other around the Lausitzring racetrack in Brandenburg, Germany, as part of the GT-R NISMO's media preview event. There may not be a word for beyond ultimate – but there is the 2020 GT-R Nismo.