News > Enter the Nissan Test Drive and Win Competition at William Simpson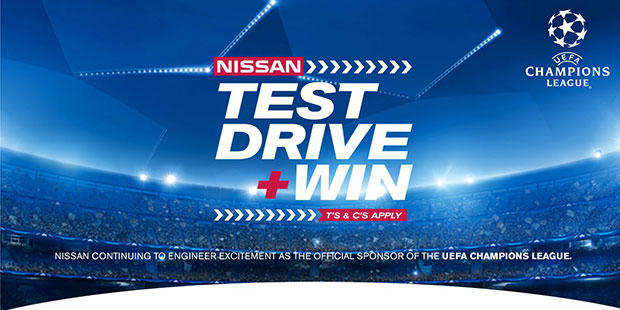 All you need to do is test drive a Nissan Qashqai, Juke or X-Trail at our William Simpson dealership and you stand the chance to win double tickets to the UEFA Champions League Final match! Be part of the action and watch it LIVE on the 28th May 2016 in Milan, Italy!
The prize includes:
- Round trip flights
- Visas
- Two night accommodation
- Meal allowances
- Two First-Class tickets to the Final Match day
Want to increase your chances? Test drive all three of the Crossovers at William Simpson and better your chances of winning!
Good luck!