News > Dylan covers some of the exciting innovations in the Nissan Qashqai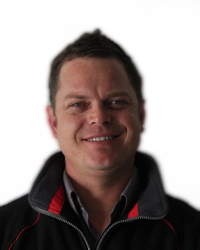 Dylan Swart, New Sales Executive at William Simpson Nissan, Cape Town
"The New Nissan Qashqai offers you ground breaking technology, trend setting design and composed performance all backed by our industry leading 6yr/150 000km mechanical warranty as standard. It's no wonder our competitors are calling them features. Nissan Qashqai. Innovation that Excites!"
Here are some of the features he thought to share;
Design: - With the New Boomerang LED Daytime driving lights, no matter what colour Qashqai you choose, you will always be visible on the road (day or night) making it safer for you to drive the New Nissan Qashqai. Standard across the range.
Performance: – The Chassis Control System automatically manages body movement by adjusting brake pressure and engine torque where required, delivering the best in class ride comfort and handling performance. Standard across the range.
Performance: – Hill Start Assist automatically applies the brakes to prevent the vehicle from rolling backwards when the vehicle is stopped on an uphill slope. Standard across the range.
Technology: – Stay Connected while driving with our easy and safe to use Bluetooth connectivity. This not only allows you to answer your phone, but provides access to all music options for Android and iOs through smart phone integration. Aux-in, USB, MP3 and a 4-Speaker Radio and Sound System truly provide comprehensive entertainment options. Standard across the range.
Accolades: – The Nissan Qashqai has won Best Small SUV of the year in the UK for 2014 and 2015 and also been dubbed the Best crossover for 2014 in Australia. The Qashqai also happens to be one of the 15 finalists for 2015 SACOTY.


Want to learn more about the Nissan Qashqai, book a test drive or see our lastest specials, contact us on tokai@williamsimpson.co.za or (021) 710 3400