News > Datsun partners with entrepreneurs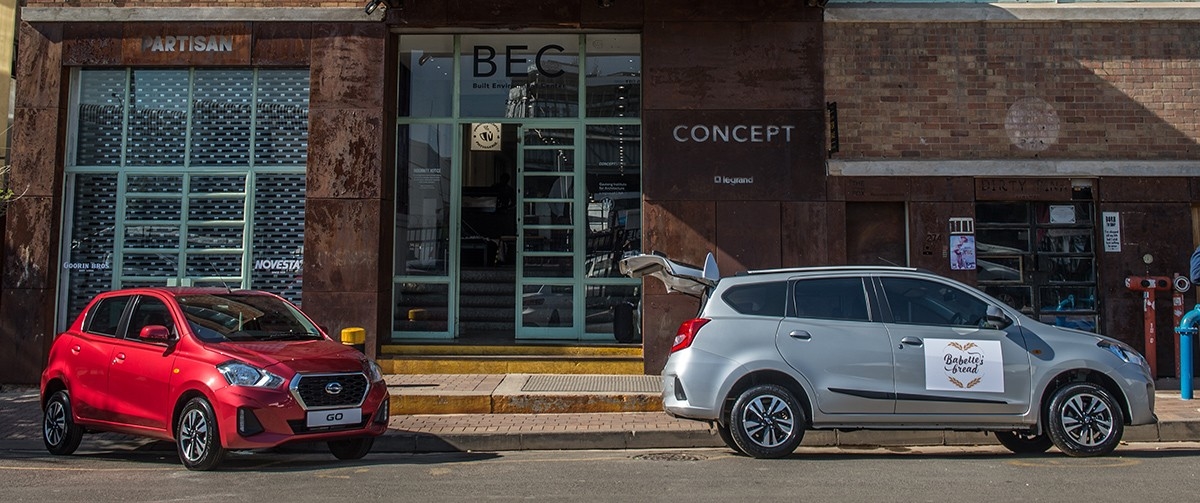 A side hustle isn't always just to survive or because you need to make ends meet, sometimes a side hustle is all about passion. And why not turn a passion into income? Datsun is celebrating a special someone who did exactly that – turn a hobby into a source of income.
The brain behind Babette's Bread, Babette Kouralos, became obsessed with baking bread while she completed the final two years of her BA LLB degree, often finding herself baking through the night. Once she graduated, Babette decided to trade-in law for bread, and now runs a successful artisan bread business as well as a baking academy.
Babette started small, baking from home, and eventually found herself driving all over Johannesburg, delivering her bread to restaurants, delis and coffee shops.
The vehicle that helped Babette make all her deliveries when she was first starting out was Datsun, and it shows that Datsun has been popular for entrepreneurs looking for cars economical and reliable cars. The most comprehensive survey when it comes to motoring costs, the annual Kinsley Report, saw for the fourth year in a row that the Datsun GO is South Africa's most affordable car to service.
Whether you're an entrepreneur who is just starting out or a bigger business like NetFlorist, Datsun supports all types of businesses.
Babette Kourelos sat down and gave us some advice that other entrepreneurs can use if they're looking into making the big move to turn their hobby into their business.
- Get as much training as you can afford
- Skill and budget yourself so that your passion does not ruin you financially.
- Keep on trying. If at first, you don't succeed, refine your processes and get a mentor.
- Don't make debt when you're first starting out. Babette started baking in her mother's kitchen and drove around looking for delis and restaurants that would stock her bread.
- When you get to that point, hire someone to do your deliveries so you don't have to leave your business.
- You are your brand. Use your name. No one knows ABC Bakery, but everyone knows Babette's Bread.
The Datsun GO and GO+ models come with a six-year/150 000km warranty, allowing entrepreneurs to drive away knowing they won't have any unexpected expenses to hinder their business. In a few years, Datsun will also offer roadside assistance and a toll-free customer contact centre available 24 hours a day.
The GO and the Go+ both now have a redesigned front grille and bumpers with 14" wheels, and both are powered by a petrol engine that produces 50kW at 5 000rpm and 104Nm at 4 000rpm with a smooth 5-speed manual transmission.
A long list of safety features come with the Datsun GO to ensure you don't skimp on what's important. The stand specification includes reverse parking sensors, intermittent wipers, central locking, an immobiliser, ABS, driver and passenger airbags, and retractable seatbelts. The all-new Datsun GO and GO+ Lux variants have also been fitted with a new stability control system called 'Vehicle Dynamic Control' (VDC), a first for its segment.