News > Datsun is putting more South Africans behind the wheel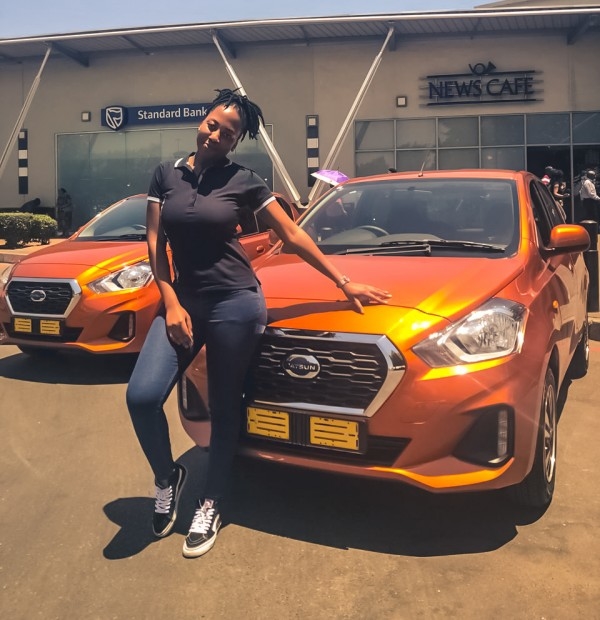 Datsun is putting more South Africans behind the wheel
Datsun is working hard to put more South Africans on the road, even if it's just one driver at a time.
Owning a new car comes as affordable as ever with the new Datsun GO, and all it takes is sacrificing a few of your everyday comforts like your weekly nails or midnight treats. However, the cost of owning your own ride is not the only thing standing in between South Africans and being on the road.
Less than 35% of South Africans older than 20-years-old had a driver's license in 2017! Having your driver's license is the first stepping-stone to securing your independence, and Datsun is beyond excited about their new campaign where they're partnering with two young professionals and offering them support through this exciting journey.
South Africa met Mpumi Nkosi at the launch of the all-new Datsun GO last year, and like millions of other young professionals, Mpumi has been relying on public transport to get around.
She's been using taxis and cabs to get herself from her home in Soweto to Sandton, where she works, and recently, to the Tshwane University of Technology where she completed her BTech in Journalism. Phindile Xaba also follows a similar route and tries to combine her work in Johannesburg with her part-time education studies at the University of South Africa in Pretoria.
Mpumi feels this really isn't the most convenient way of doing things and often finds that she spends hours of daily commuting. The one thing that has always kept her from buying a car was that it was simply out of reach.
In collaboration with the Datsun GO launch, Mpumi worked out that if she added R500 to what she was already spending on public transport every month, she would be able to pay off her own Datsun GO.
To compare how her life will change once she gets a Datsun GO, Mpumi challenged a group of journalists in a race from Maponya Mall in Soweto, to Pretoria, with one catch – While the journalists were travelling by car, Mpumi was going to be using public transport! Of course, the journalists won the race and arrived there much quicker than Mpumi in public transport.
Head of Datsun South Africa, Hideyuki Kuwayma says, "We're helping Mpumi tackle the final hurdle standing between her and the open road. We're getting her licensed and inviting South Africans from around the country along for the ride via her social media pages as she and Phindile prepare for and take her learner's license test and then, her driver's license test!"
Follow Mpumi's journey on her Facebook page – Nompumelelo Success Nkosi, on Instagram on @success_nkosi and on Twitter on @success_mcking. Offer her support and ask her any questions you might have.