News > DATSUN GO! - Ahead of the Pack when it comes to features that allow for a safer drive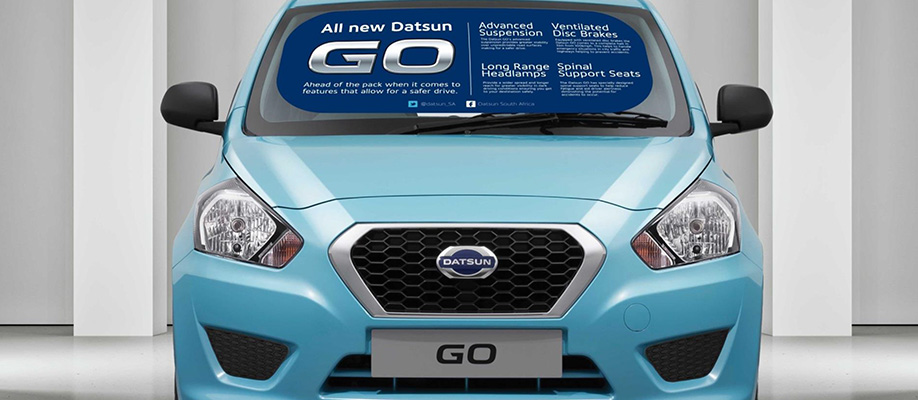 Ventilated Disc Brakes
Equipped with ventilated disc brakes the Datsun GO comes to a complete halt in 33m from 100kmph. This helps to handle emergency situations in city traffic and highways helping to prevent accidents.
Advanced Suspension
The Datsun GO's advanced suspension provides greater stability over unpredictable road surfaces making for a safer drive.
Long range Headlamps
Provide a wider spread and longer reach for greater visibility in dark driving conditions ensuring you get to you destination safely.
Spinal Support Seats
The Datsun GO has specially designed spinal support seats to help reduce fatigue and aid driver alertness diminishing the potential for accidents to occur.