News > Datsun Celebrates Selling 300,000 Cars Since The Return Of The Brand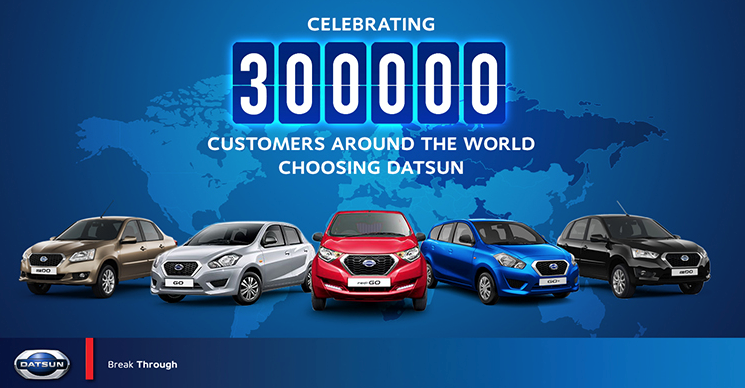 The Datsun brand was phased out in 1986. Since it was re-launched in March 2014, over 300,000 have been purchased, which is definitely worth celebrating. After just four years, Datsun cars are being manufactured in Russia, India, and Indonesia, and are now sold in a total of 14 different countries. The four largest markets for Datsun include the three countries manufacturing takes place plus South Africa.
With this brand, which is owned by Nissan, the cars are tailored to the market they are produced for. In India the best seller is the Datsun redi-Go urban cross, while in Russia it's the more powerful Datsun on-Do and Datsun mi-Do that are the most popular. For Indonesia they have introduced the Datsun CROSS compact crossover to cope with all parts of every day life, as well as the many different terrains.
Since starting production, Datsun have introduced 5 new models to their range, with various iterations of each available. They are constantly striving to improve the cars, their aim being to make them one of the best driving experiences on the road. With so many sales for what is essentially a new brand, it shows they must be getting something right.
https://www.youtube.com/watch?v=mgmI7vUCDCU
In 2017, the growing Datsun family was celebrated with the Datsunlove Roadtrip. The idea behind the campaign was to encourage owners to get friends, family, and acquaintances, to test drive a Datsun on the road, and then report their experience on social media.