News > And The Winner Is… The New Nissan LEAF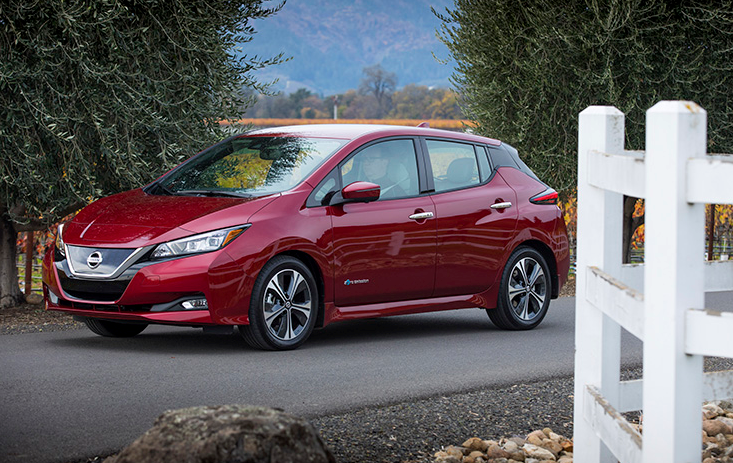 The 2018 New York International Auto Show hosted this years World Car Awards. The World Green Car category was introduced in 2016, and in 2018 the new Nissan LEAF took first prize. It's the first time an all-electric car has won the honour. The jury had to consider things like tailpipe emissions, fuel consumption, and the overall impact of the vehicle on the environment.
The original version of the LEAF was launched in 2010, and in 2011 it won the Car of The Year award. Nissan are very proud of the fact that since then they have been able to put over 300,000 zero emission cars on the roads, which will help to reduce the environmental damage being caused by road combustion engines.
The new LEAF, launched this year, has a greater range than the original, as well as having the Nissan Intelligent Mobility software. This includes features such as ProPILOT Assist and e-Pedal, which help to provide a safer and more comfortable driving experience.
In North America, the research and development Nissan have been carrying out has been recognised every year since 2010 by the U.S. Environmental Protection Agency, who consider Nissan an Energy Star Partner. This endorses the commitment of Nissan Motor Co. to help improve our environment through its Nissan Green Program.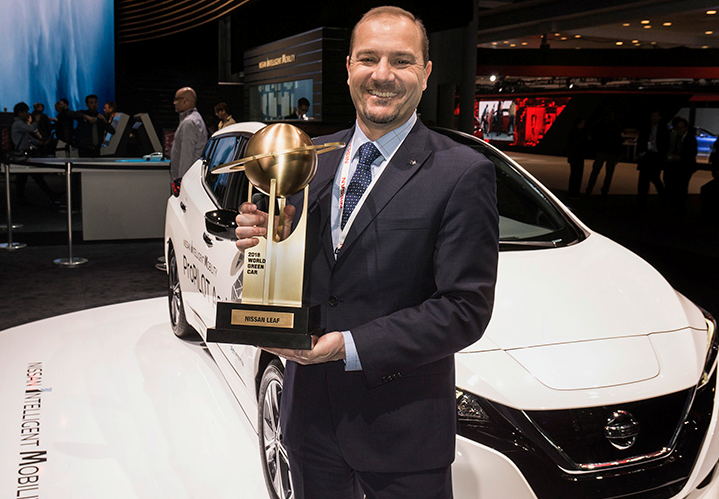 With more than 60 vehicles under the Nissan, Datsun, and INFINITI brands, the new LEAF stands out as the world best selling all electric car, and taking the World Green Car award for 2018 bolsters its credentials further.