Nissan NV200 Panel Van

GOOD PACKAGES COME IN SMALL THINGS
The Nissan NV200 Van is ready to become the workhorse of your business. It's up to the task of big jobs with surprising cargo capacity, yet small when it comes to manoeuvring through traffic - and smaller still when factoring into your monthly budget. Durable and convenient, it's poised to become the go-to choice of your growing commercial vehicle fleet.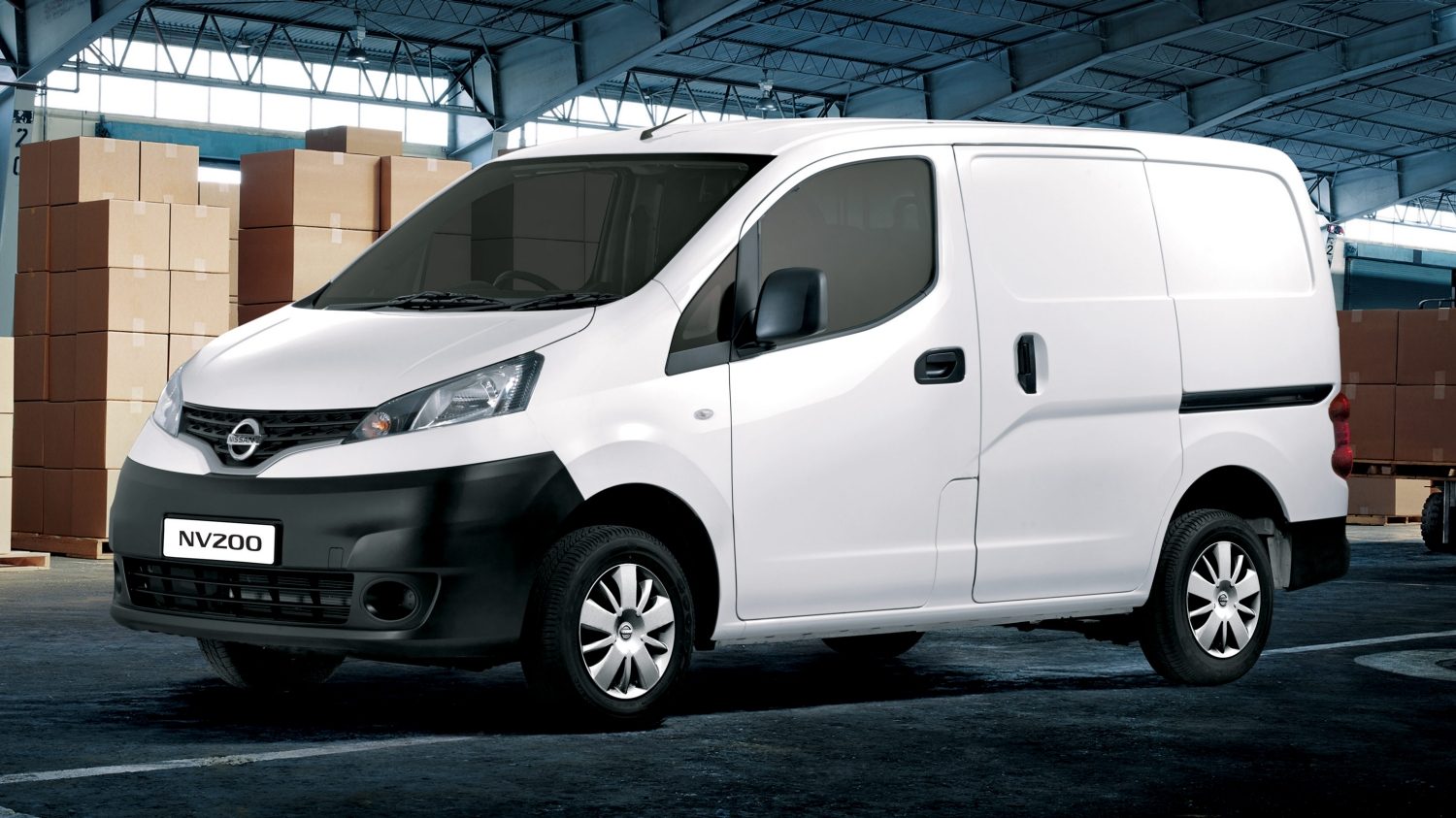 While it may be short outside, the Nissan NV200 Van goes a long way in maximizing cargo space on the inside. With 4.2m³ of cargo volume, wide-opening rear doors, sliding doors on each side, and the ability to swallow 2 standard-sized Euro pallets worth of stuff, it's ready to handle all of your jobs, even the unexpected ones.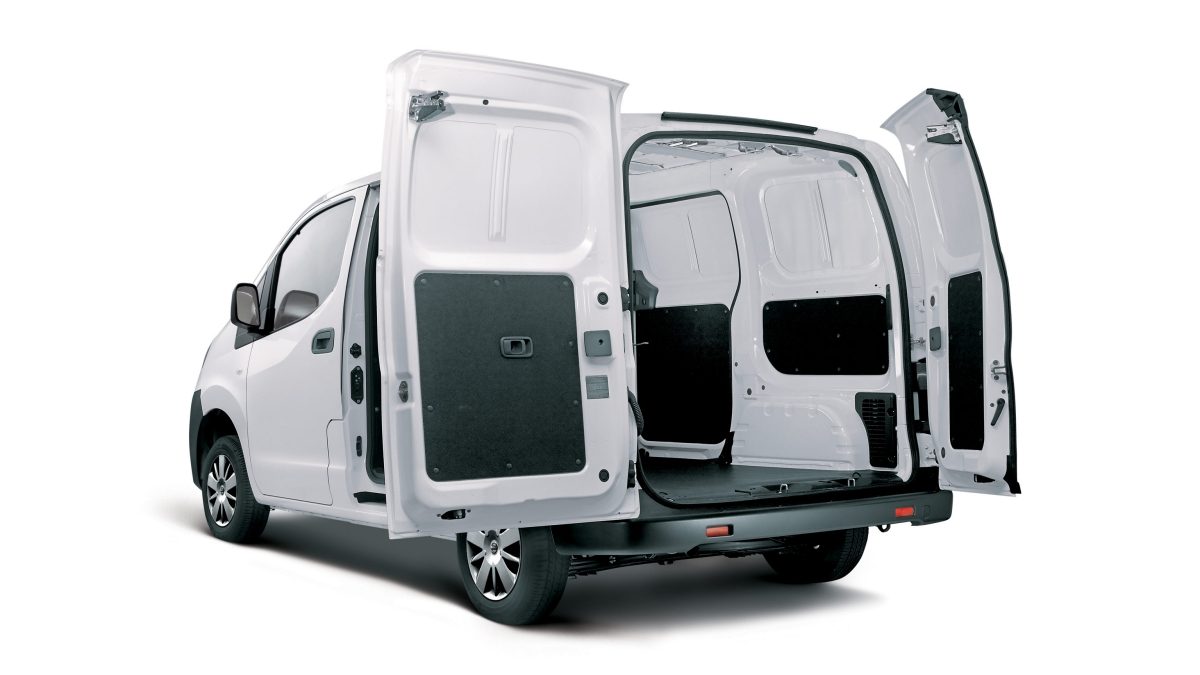 MOBILE COMMAND CENTRE
Take your office on the go. The fold-down passenger seat creates a work desk, while smart storage and power outlets are all within easy reach.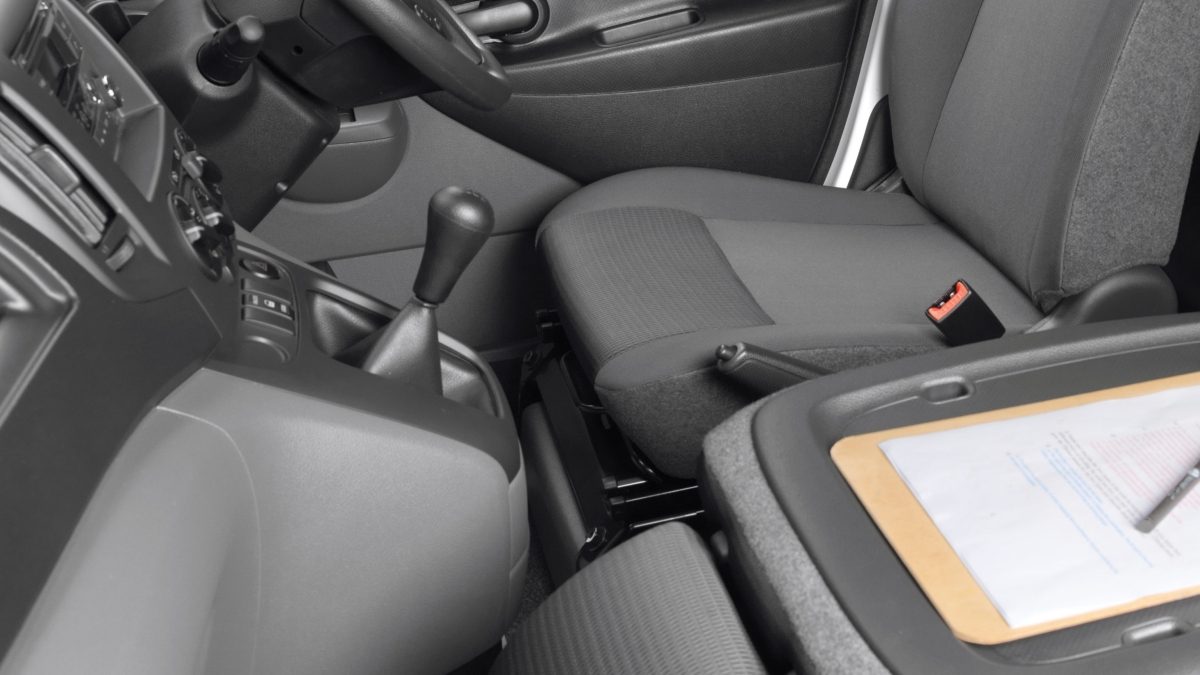 REDUCING THE COST OF OWNERSHIP
From day one, the Nissan NV200 Van has been designed to offer a low total cost of ownership. Through minimal every-day running costs, robust construction, and durable materials for long life and reliability, you'll appreciate what this van does for your bottom line.
RESILIENT AND REPAIR READY
The tough chassis structure can handle the demands of hard work and help keep you well protected. Effective energy absorbing zones help dissipate impact forces. Though strong, they're also easy to repair.
To help you drive more economically, the gear change indicator in the multifunction display shows when the engine reaches the ideal revs for efficient shifting.
This van can take care of business. The front cabin functions like a mobile office, giving you the space, storage and conveniences you need. Fold down the front passenger seatback for a quick desk to take care of billing or paperwork before you head to the next job.
As much attention is paid to storage in the cabin as in the cargo area, with 13 spaces available including trays in the centre console and on the passenger side, large door pockets, a drawer under the driver's seat, and convenient holders for drink bottles and cans.
MAKE THE MOST OF YOUR TIME
If you've got a hard day's work ahead, it's nice to know you can do it in the comfort and convenience of a well-thought-out cabin full of practical amenities. After all, a comfortable worker is a happy worker.
THIS JOB IS A BREEZE
The right temperature van can make all the difference in delivery attitude. Enjoy a refreshing breeze or warm up on a cold day with the easily accessible aircon.
SPEED IS KEY
Every second counts. So let the remote keyless entry system shave a few tenths off each trip by letting you unlock and lock the van with the simple push of a button.
PREVENTION AND PROTECTION
The Nissan NV200 Van is equipped with a comprehensive collection of active and passive safety features designed to help respond and protect at every turn.
BRAKING WITH CONTROL
The Anti-lock Braking System (ABS) gives confident, secure braking when you need it most. Electronic Brake-force Distribution (EBD) adjusts brake proportioning to compensate for added weight from passengers or cargo.
STOP CONFIDENTLY
You never know how many stops you'll make in a day. The disc brake system helps reduce brake "fade" from overheating, which means more secure, consistent stopping and a longer life for your brakes.
BUILT IN PROTECTION
The Nissan NV200 Van features a standard driver front airbag and front seatbelt pretensioners.
SECURITY WHEN STOPPED
An engine immobiliser helps prevent unauthorised driving. Without using an electronically coded key in the ignition, the engine is disabled and prevents anyone else from driving off.