Nissan NV Cargo X Project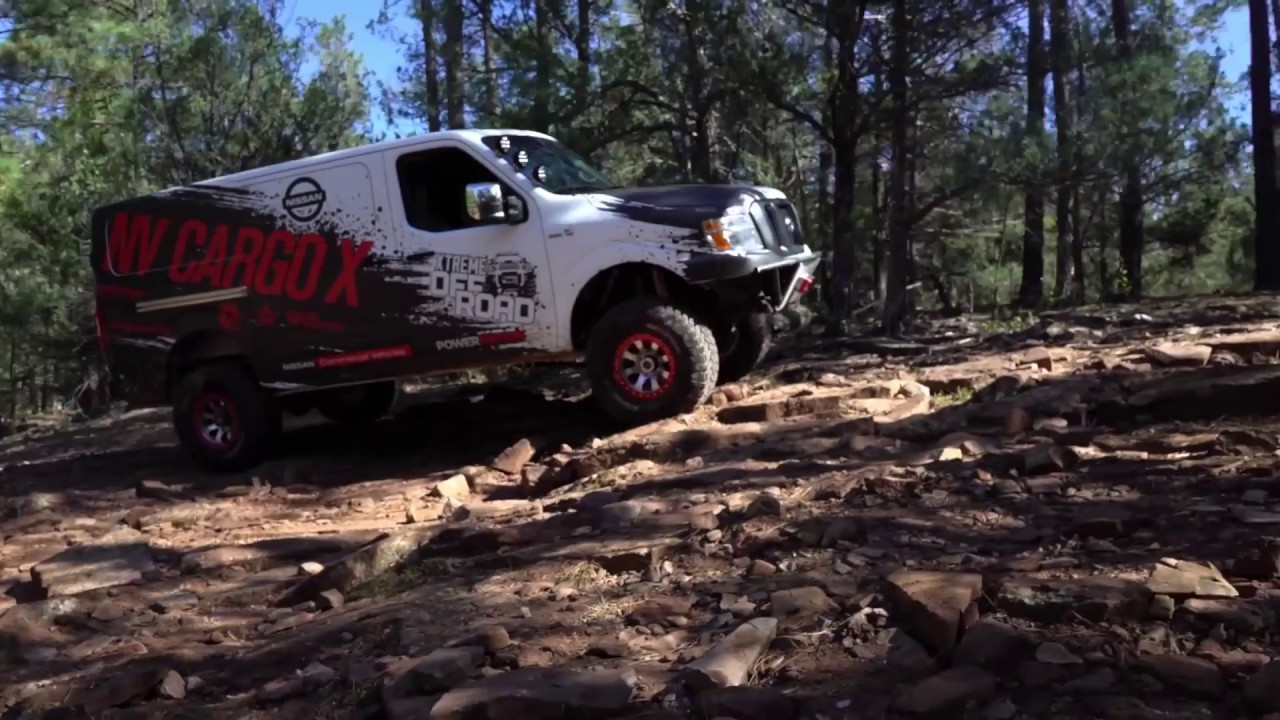 What do you get when you take a regular NV2500 HD van and transform it into a lifted and diesel-powered 4x4 that can go anywhere? A Nissan NV Cargo X project vehicle of course.
Nissan partners with Ian Johnson
When it comes to vans, Nissan has done it all over the years. They have experimented with a fuel-cell vehicle that drank biofuel, one was used to drift and another was used as a mobile office with a pull-out deck and a built-in coffee machine. But these were all restricted to asphalt. Now however, Nissan has partnered with famous off-road builder and Extreme off-Road host Ian Johnson to build a van fit for any terrain. "When I looked at the NV, I saw a hard-working van with a heavy-duty foundation," Johnson said in a press release.
"And I also saw possibilities for a rock crawler that could serve as its own support vehicle."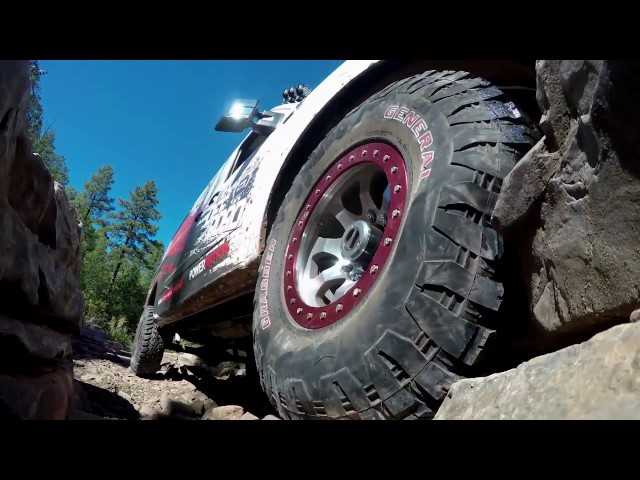 In with the new
A number of stock parts were swapped for more intense off-road pieces. The standard front control-arm setup was replaced by a custom off-road suspension system, and the standard 5.6-litre petrol V8 was swapped for a Cummins 5.0-litre V8 turbo-diesel from the Nissan Titan XD. The Titans six-speed automatic transmission and four-wheel-drive system was swapped in as well. The exterior was completed with LED lights, a tube bumper with a skid plate, a 10 000 pound winch, and huge 37-inch General Grabber x3 tires. The final product has 22 inches of ground clearance, and stands 92 inches tall.
The interior has been transformed into a full-out off-road support vehicle with an air system, rope, spare tire, recovery tracks, fluid storage, and so much more. Once again, Nissan have outdone themselves.
New or used Nissan cars in Cape Town
With the good name Nissan has - and with their many new advancements - the popularity of these cars has grown exponentially. If you happen to find yourself looking for new or used Nissan cars in Cape Town, look no further than William Simpson cars. For over two decades, William Simpson cars have been providing quality new and used Nissan and Datsun motors to many happy customers. With award winning sales services and exclusive pricing and promotional deals, William Simpson Cars is the place to be when looking for that new or used Nissan you desire.