Nissan Micra Active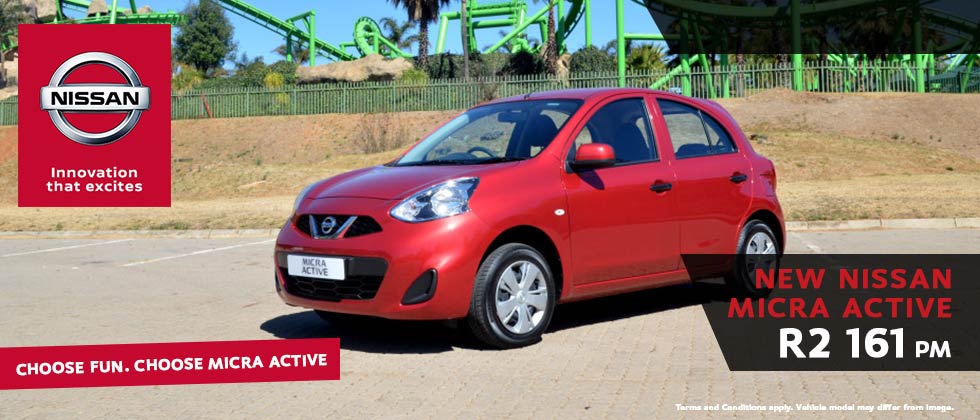 NEW NISSAN MICRA ACTIVE
RATE TO CLIENT
RETAIL PRICE (INCL VAT)
DEPOSIT (%)
BALLOON (%)
MONTHLY PAYMENT
TOTAL COST OF CREDIT
72
9.47%
159 900
10%
35,00%
2 161
209 420
We've taken inspiration for the ultra-stylish new Nissan MICRA ACTIVE from the new generation of movers and shakers, the fitness aficionados, and urban warriors. Although, at its heart, the new MICRA ACTIVE retains the spirit of the original Micra, this time around we're focusing on the aesthetic of youth and vibrancy. So, if you're ready to embrace the spirit of the street, the new Nissan MICRA ACTIVE is the sleek, sporty, compact vehicle to take you where you need to be, and keep you moving.
More Style
Bold and sporty exterior design, coupled with an improved interior styling- the New Nissan MICRA ACTIVE is designed for more enjoyment.
Own the look. Own the performance. Own the Nissan MICRA ACTIVE. And go to town with the new Nissan MICRA ACTIVE'S sporty attitude, agile handling and refined styling. From its signature grille, distinct Halogen headlamps to the perfectly integrated tailgate, the bold new Nissan MICRA ACTIVE takes on all comers. And wins, beautifully.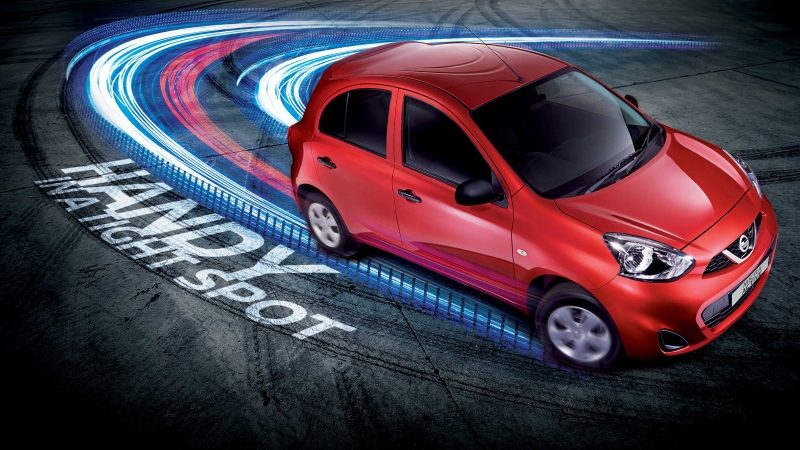 More Fun
More maneuverability - meaning a more agile and exciting drive. More fun in the perfect car for the city.
Getting the most out of the city with Nissan MICRA ACTIVE'S agility and easy handling comes with the confidence of a wealth of safety features, to ensure the city streets don't become the mean streets. So you can let loose your sense of adventure, without losing your sense of responsibility.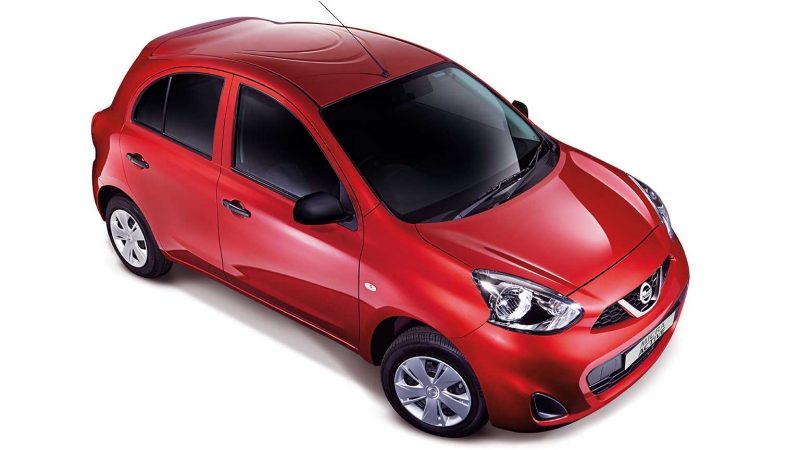 Technology
The designer grooves on the roof is an aerodynamic solution that reduces noise at higher speeds. Normally there is a mass damper in the roof, but with the boomerang groove the damper is not necessary.
The redesigned exhaust system increases eco friendliness, and has eliminated the centre muffler to create a light-weight structure with lower noise levels.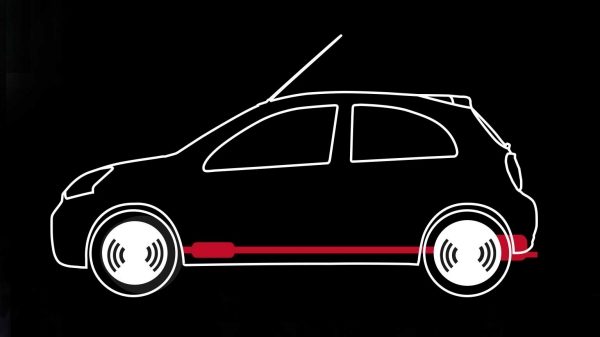 The Nissan MICRA ACTIVE 3 cylinder, 12 valve engine has less moving parts, reducing friction and thermal loss. Combined with a compact and light-weight engine NISSAN MICRA ACTIVE design, greater fuel efficiency can be achieved.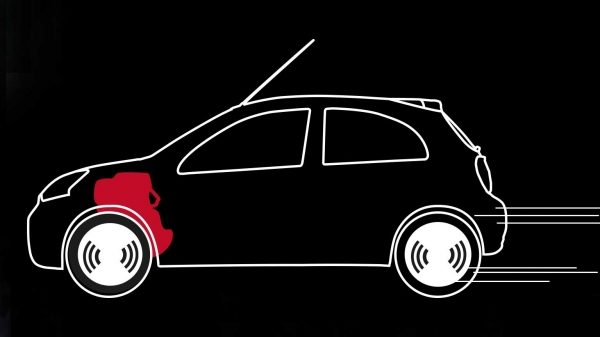 CHOOSE FUN. CHOOSE MICRA ACTIVE