New 2017 Nissan X-Trail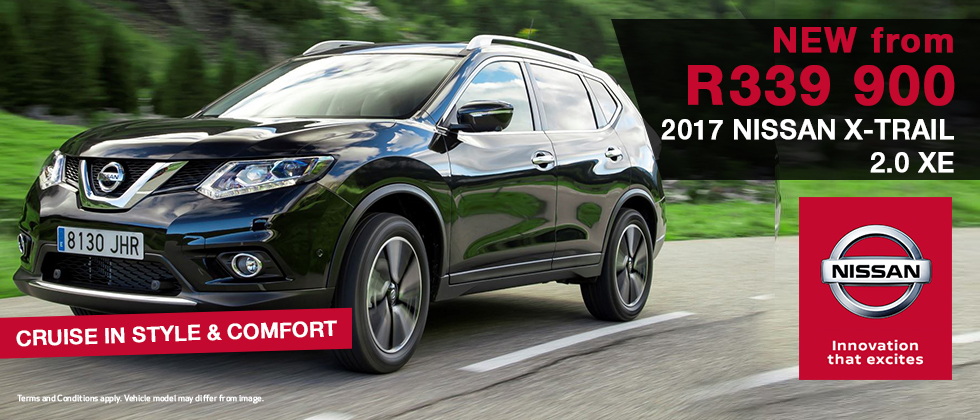 NISSAN X-TRAIL 2017 - 4x4 SUV
LIFE'S WAITING IN THE 2017 X-TRAIL
The Nissan X-Trail is a vehicle that's as open to adventure as you. With the means to take you where you want to go - off-road or on-road and the style, comfort and technology to make the trip back just as much fun. Load up the Nissan X-Trail and keep up with your true self! No Exceptions!
X-Trail Interior - Seating and Cargo
CRUISE IN STYLE AND COMFORT
With a wide and spacious interior, cleverly designed seating and configurations, it's hard to find a vehicle that beats this SUV. The Nissan X-Trail comes prepared for any adventure and with 7-seats on selected grades, you don't need to leave anyone behind anymore.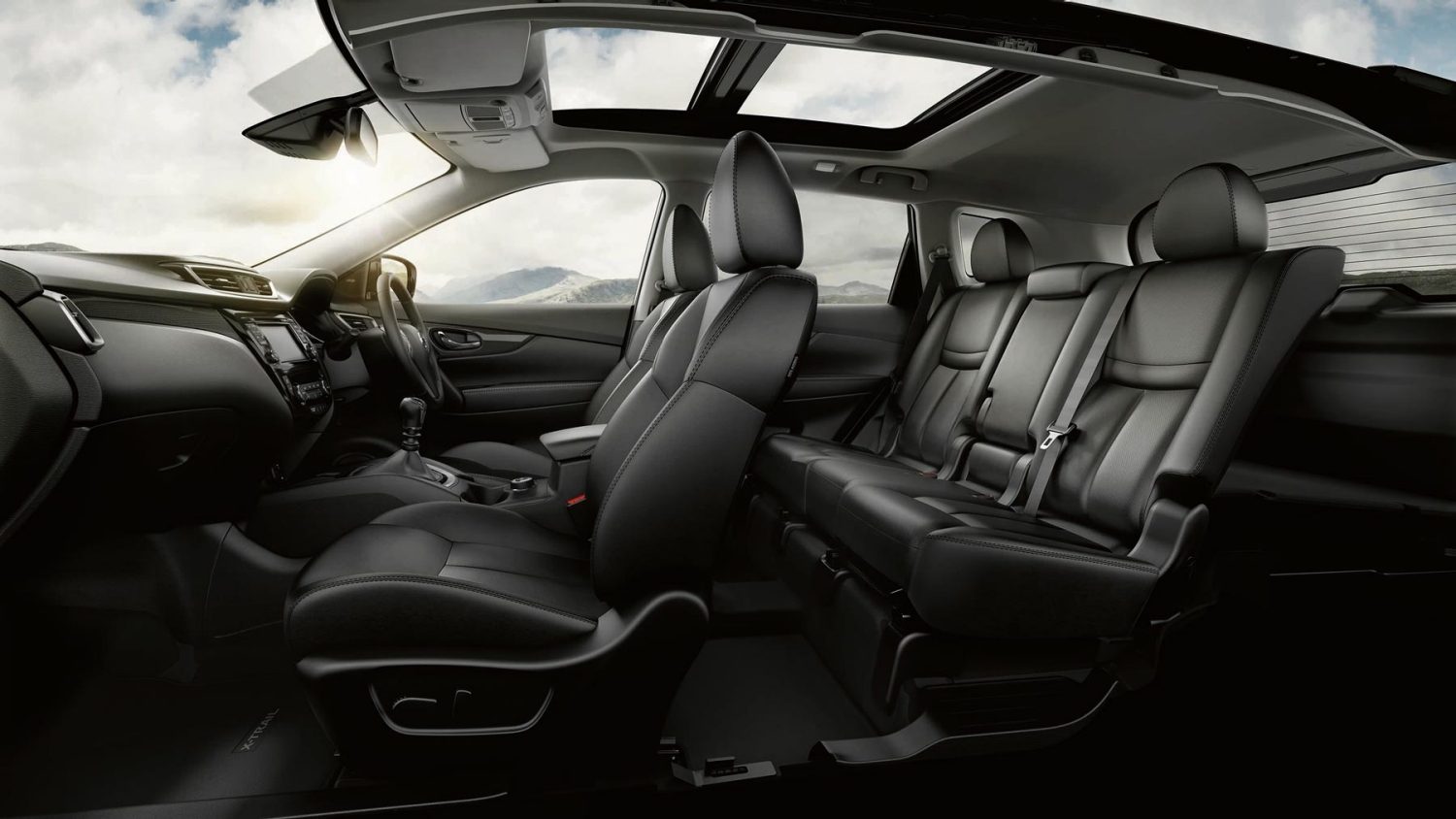 Seat & Interior Space
This SUV's 7-seater option is perfect when you need to transport your entire family or bring extra friends along on the trip. The 2017 Nissan X-Trail's split seats slide forward for easy access and adjust to give you more cargo space or legroom. In the X-Trail, the 50/50 split folding 3rd-row seat gives you an added flexibility carrying passengers and their gear and folds down to make a flat cargo floor for maximum cargo space.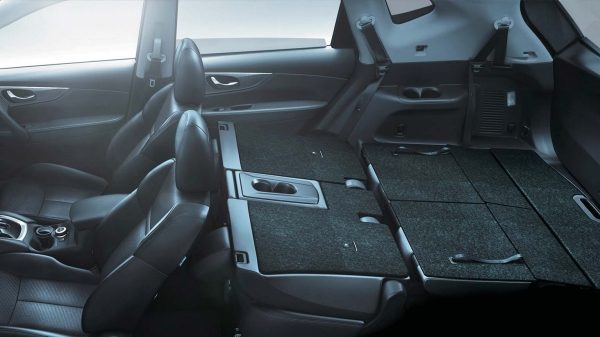 The Ultimate option for seating and luggage space that fits whatever your lifestyle requirements are. The 2017 Nissan X-Trail gives you room to manoeuvre, totally removing that back seat claustrophobic feel.
ALL MODE 4X4-I
INTUITIVE 4-WHEEL DRIVE
Off-road, rain-covered pavement or tight turn, Nissan X-Trail's 4WD system automatically sends power to the wheels that need it most. Tuned for responsive, agile performance, the system adapts to changing conditions giving you the confidence to stay calm and collected on every drive.