New 2018 Nissan NV350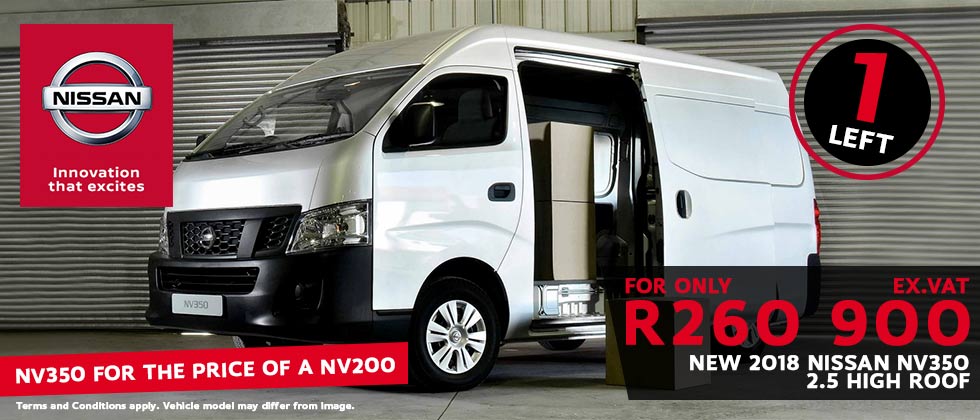 Enquire Now
Nissan NV350
When it comes to transporting cargo, you need the right vehicle for the job. With 2 body shape options to choose from, the Nissan NV350 Panel Van will suit your needs perfectly.
Easy In, Easy out
Designed with extra knee space, NV350 allows for utmost ease of driver entry and exit, because every second counts.
The Perfect Fit
Adjust the driver's seat and steering wheel in order to get things just how you like them. The steering wheel tilts up and down to meet your needs, while the seat slides back to provide generous legroom.
A Helping Hand
The driver's side access handle helps provide some extra support in order to enter and exit quickly and smoothly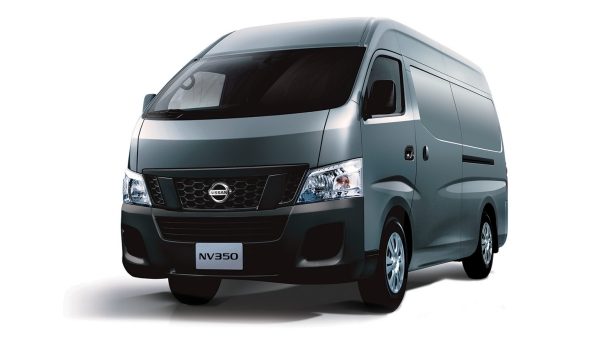 Hgih roof
When you need every last bit of space, the Wide Body High Roof Panel Van offers the utmost amount of cargo and branding space.
All the room you want in one massive cargo area. An already impressive 1645mm cargo area depth (1) is coupled with an astounding 1730mm of cargo area width (3) , providing an unparalled amount of space for all of your cargo needs. The rear door offers a 1560mm opening height (2) and 1555mm opening width (4).